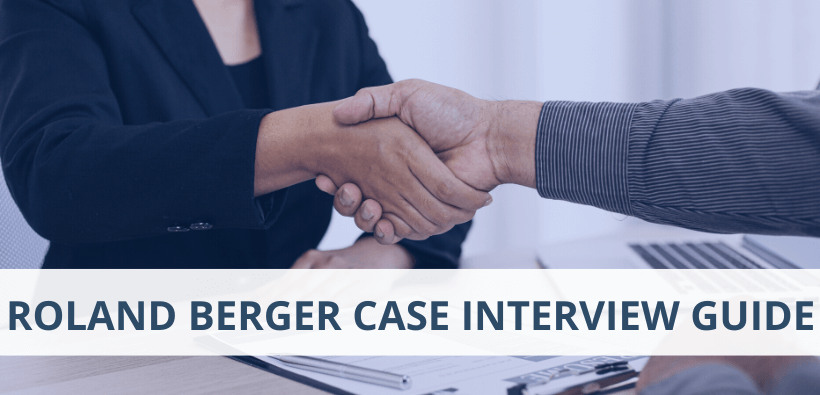 Roland Berger Case Interview Guide
Are you interested in Roland Berger as a potential employer or do you have your case interview there soon?
In this article, you will find out more about the key expectations Roland Berger has of you and what you can expect in terms of the application process. You will also learn more about the different types of interviews and how you can best prepare for them.
Roland Berger is a European strategy consulting firm with a German heritage. A BCG partner (Roland Berger) founded the firm when he left BCG to work as an individual consultant focusing on marketing strategy. The firm quickly became increasingly involved in business strategy and grew rapidly into the strategy consulting firm it is today.
The firm currently employs 2.400 employees across 52 offices in 35 countries and generates c.$700m in revenue. The breadth of services has expanded beyond the original sales and marketing strategy into operations, restructuring, transformation, and most recently, digital. Roland Berger is also well known for doing a lot of due diligence work for private equity firms.
Every year, Roland Berger receives thousands of applications for their job vacancies and is known to have a rigorous recruitment process with multiple case interviews.