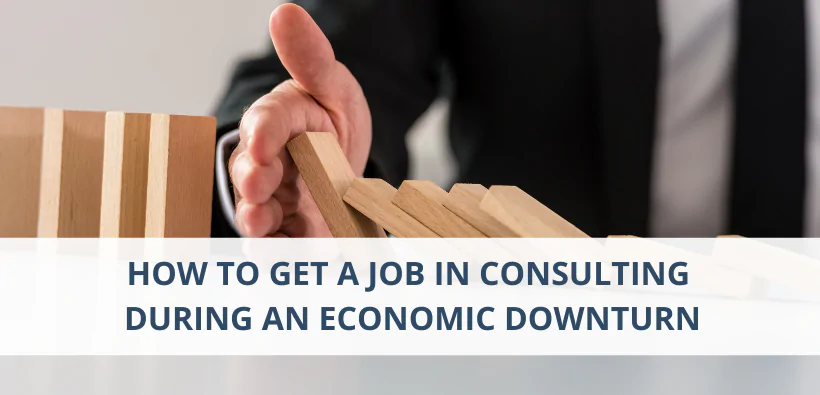 How to Get a Job in Consulting During an Economic Downturn
The world is currently walking an economic tightrope - further stress on energy or global supply chains could topple society into a deep recession. The PrepLounge Consulting-Forum alone consists of over 600 questions and counting about "hiring freezes", "referral freeze" or "slow appication processes". The word VUCA is no longer just an acronym for a fast changing economy, it is the world we are living in.
Our expert Cristian will discuss the effect of the current economic climate on the consulting industry and, more specifically, he will explore what that means for you and your aspiration to become a consultant. Finally, he will lay out the critical areas to focus on when seeking a consulting role during such times.
At the start of 2020, markets were brimming with optimism. Then suddenly, the world was thrown into turmoil with the onset of the COVID-19 pandemic. The years that followed have been just as challenging, with disruptions brought on by extreme weather events, the outbreak of war between Russia and Ukraine, and the ensuing food and energy crises. According to the International Monetary Fund, global growth decreased from 6 % in 2021 to 3.2 % in 2022 and is expected to fall further in 2023 to 2.7%, with the three largest economies, the United States, China, and the Eurozone area being hit the hardest. Needless to say, we are facing an economic downturn.
Perhaps most shocking were the recent layoffs within the tech giants. In 2022 alone, an estimated 120,000 people were laid off by Meta, Amazon, and Netflix. The circumstances of these layoffs, however, are more complex and extend beyond the current economic downturn. During the COVID-19 pandemic, tech companies went through a hiring boom associated with the unprecedented growth of the work-from-home revolution. These same companies are now faced with soaring costs and diminished revenue due to increased inflation and interest rates. At the same time, they are being pressured by investors to maintain their profit margins.
Consulting companies are in a different situation. In general, even though not untouchable, they tend to be rather resilient to economic fluctuations. The main reason is that they feed from both economic booms and busts, helping clients with either capturing new opportunities or with forced downsizing efforts. Unfortunately, there are few reliable sources reporting on these trends within the consulting industry. Consultancy.uk indicates that the UK industry alone faced a 25% increase in revenue in 2022 compared with 2021. In the DACH region, 2020 brought a 3% reduction in revenue as a result of the pandemic, only for the market to later recover, growing in both 2021 and 2022. Only recently, however, McKinsey & Company revealed they are planning a staff restructuring program that will cut around 2,000 non-consulting roles. The Wall Street Journal even wrote in July 2023 that: "The Big Four accounting firms are trimming their consulting ranks" and that layoffs have been mostly on the advisory sides of the firms. KPMG laif off 5% of its US staff in June alone.  But on the other side, there are many consulting firms that are still hiring and they offer some impressive benefits and the salaries are rising due to differnet factors.
Talent is both the key resource that a consulting firm has to offer its clients and its greatest expense. In any given year, a consulting firm will generally have a 25 % annual turnover of staff, in 2023 this number fell to 12% according to Revelio Labs, but it is still there. What that means is that even though hiring volumes go down, they almost never freeze completely. Despite the current anecdotal evidence flying around claiming most of the big firms have stopped hiring for the current year, from within my own network of >100 consultants across the world, only one such case was confirmed (Bain & Company freezing generalist consulting hiring within the Dubai office for the rest of the year).
What most firms will do instead is to continue hiring and just become more selective. Screening becomes much more difficult to pass (CV & cover letter stage), expectations at the interview stage will be more stringent, with only exceptional candidates meeting the target requirements and lastly, there will be less room for negotiating offers.
Hiring targets and client needs change fast, however, and they are beyond the control of candidates. What candidates should focus on instead is laid out below.
In short, aim to be a distinctive candidate and approach the preparation process just like a consultant would. Be both more strategic in your approach to the application process and less particular about the specific role that you want to achieve. Below is a guide to how to maximize your potential for success in the current economic climate.
Apply widely, apply early, apply in batches starting with the firms you least prefer, and work towards your main target.
Your success in the recruitment process is 90% preparation and 10% luck. Interviews can always go wrong, so applying to multiple firms is a great way to leverage this risk. Even though you are primarily interested in only 2-3 firms, aim to apply to 6-12 firms. Divide them into batches of 2-4 and apply to them sequentially, starting with the ones you least prefer. This will allow you to use the interview process with the least-preferred firms as a training ground for your final interviews with your most-preferred firms. You might even get several offers in the process, which will make you a more relaxed candidate and give you options to fall back on should your main target not work out.
Lastly, start early – it can take several weeks for firms to get back to you, so factor that into your total application timeline. Connect with recruiters in advance, so you can be aware of any incoming deadlines and prepare accordingly. Research the roles you want to apply for (e.g., Generalist Associate, Digital Specialist) and the offices which are most relevant for you.
Developing such an application strategy is one of the core areas I work on with my candidates during our first coaching session, since it provides them with a roadmap for the coming weeks or months. Coaching support can also help you identify which offices and firms are most likely to accept your application, and thus increase your overall chances of landing at least one offer.
A significant but sometimes overlooked challenge is creating a resume that will get you through to the interview stage. The key to a distinctive CV is to focus on and quantify the impact that you have had in your career or education to date. It should include a tailored cover letter that tells your story beyond the CV and how your values align with that particular role and firm. If you can use the same cover letter for many roles and firms, then it is likely not tailored enough for your application.
There are many templates for resumes online, sifting through them and applying your information effectively is not easy, and is often ineffective. To take the gamble out of such a critical stage for both your CV and Cover Letter, it is worth considering expert support. A professional CV review will already position you within the top 5-10% of applicants in the batch.
While having an outstanding CV and cover letter may get you through to an interview stage, having a referral can get you through the door much quicker. One great way to come by a referral is to reach out to consultants and/or the recruiting team and ask for a coffee chat.
Alternatively, the most straightforward way to receive a referral is to reach out to your immediate network. Find out who they know and if they could put you in touch with someone in your target firms. The next best thing is to reach out to people via LinkedIn who you have something in common with (e.g., graduated from the same University, worked in the same industry). Write them a brief email rather than a LinkedIn message (higher chance of a response) and ask for a quick call rather than writing the questions in the body of the email (proactively lay out your availability in the coming week as well).
If everything goes well during the conversation, they might proactively offer you a referral. If they don't suggest it, however, find a way to indirectly talk about it before the end of the conversations, i.e., "One last question I wanted to ask is in relation to referrals and how they work within company X…". Don't ask directly for the referrals, as this has the potential to end the conversation in an awkward manner.
Lastly, when you do have the luxury of choice, aim to get referrals from consultants at a higher or equal seniority level as the one that you are applying for, from within the specific office that you are targeting. 
Since the pool of applicants has not changed significantly, but the number of roles has reduced, it is no longer sufficient to be good enough. You have to be outstanding. Practicing cases will help, however, repeating the same mistakes over and over again is never productive. Get support from more experienced candidates, current consultants from within your own network, as well as former consultants now providing coaching support. Expert support will involve a financial investment, however it is also the most efficient use of time in the lead-up to your interviews.
Nailing the case alone isn't sufficient to get you an offer. Interviewers want to know whether you are a good fit for the role and firm, as well as whether you would be effective and satisfied on the job. They use the personal fit part of the interview to get an understanding of your future behavior in a professional environment based on stories of your experiences.
It is critical to have a great personal pitch, with a clear explanation for your motivation to go into consulting within that specific firm and role. Beyond that, it is important to develop personal fit stories that show you at your best. Even though this part of the interview can seem straightforward, it's also the part that most candidates do not prioritize until the week before the interview. Often times, it becomes the reason why they were rejected. Here too, getting expert support to help you tailor your value proposition for your target firm can become the decisive factor between getting the offer or continuing applying for jobs.
Economic downturns come and go, and they are beyond the control of most individuals. As a candidate, all you can do is have a structured approach about the recruiting process, grow into a distinctive candidate, and get expert guidance whenever needed. Follow the advice outlined in this article, and you will surely stand out from the crowd.
And you shuld keep in mind that the job of a consultant also became less stressful due to remote regulations. Another point, that gets sometimes discussed in regards to the hiring freeze is that exits are steadily declining in big consulting firms, which means that the job got more attractive and the people stay longer to profit from the benefits each company is offering.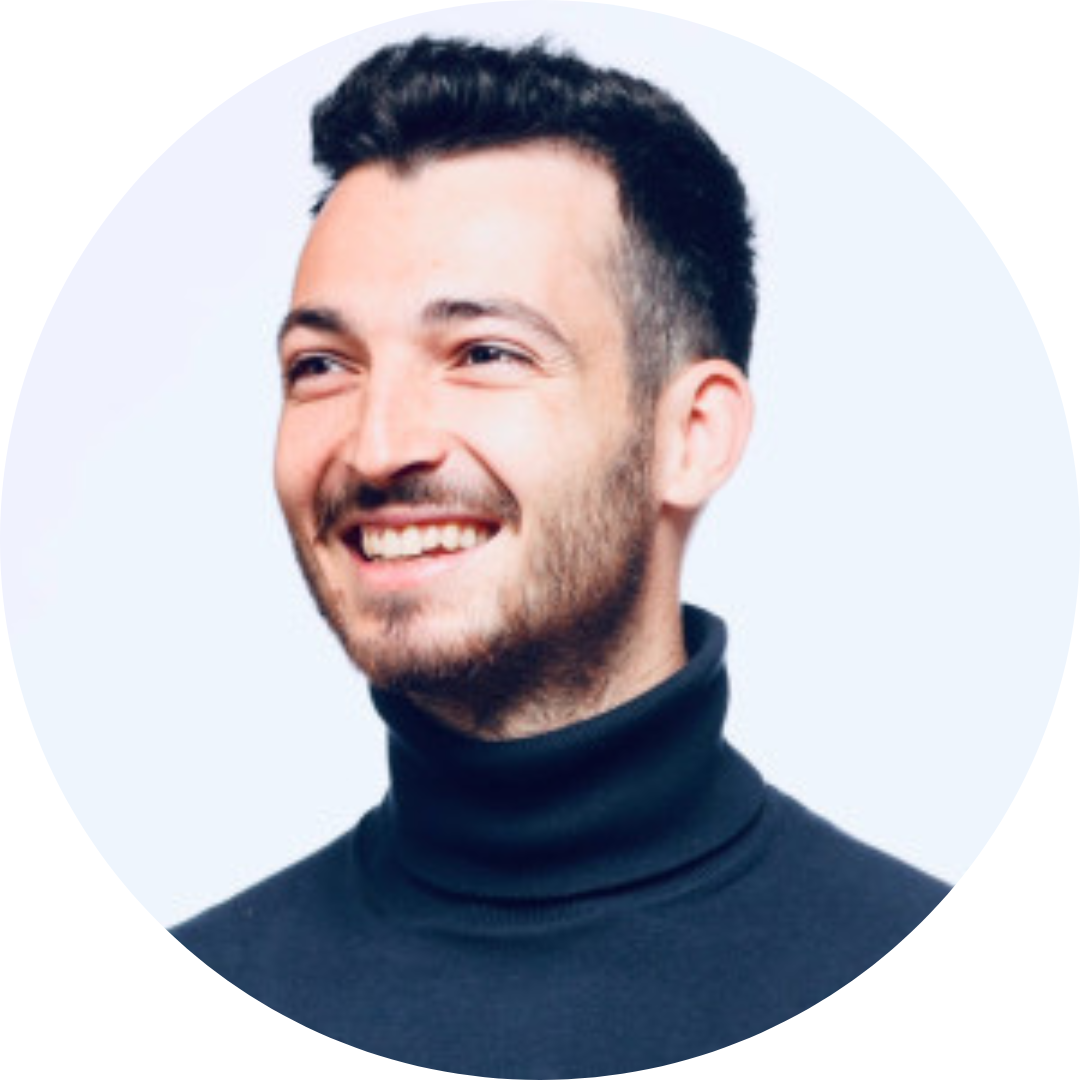 Cristian
#1 rated and most recommended McKinsey Coach | 97% success rate
Professional Experience: McKinsey & Company, Writer & Entrepreneur
Languages: English
Location: Germany
After graduating from Oxford, Cristian gained several years of experience at McKinsey. Until today, he was working in eight different countries and nine different industries and founded his own consultancy, Writer & Entrepreneur.
Cristian is the highest rated McKinsey coach on this platform by both rating and recommendation rate. Though he specializes in MBB and particularly McKinsey, he is the perfect coach to help you apply to these companies.
With his 5-star rating, the expert has the highest recommendation rate of the coaches. None of his candidates failed their case interview after 4 coaching sessions with Cristian.