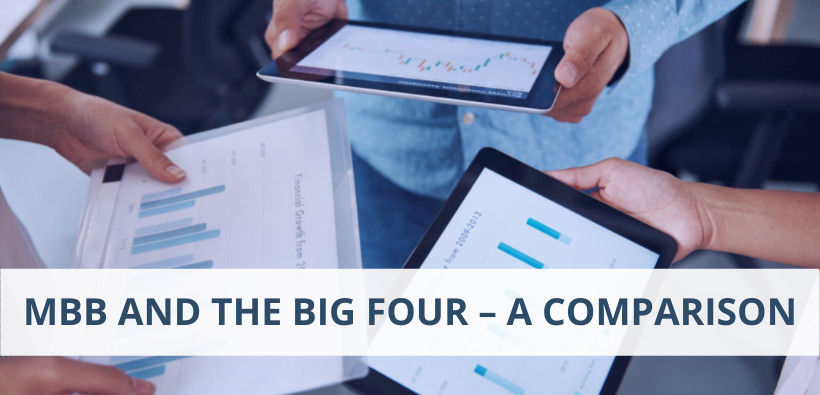 The Difference Between McKinsey, Bain and BCG and the Big Four
The Big 3 is one of the names given to the three largest strategy consulting firms by revenue: McKinsey, Bain & Company, and Boston Consulting Group (BCG). They are also referred to as MBB. The Big Four consists of the four largest accounting firms by revenue: PwC, Deloitte, EY, and KPMG.
The term big three stems from the more common big four. Both are groups of global professional services firms and over the years they have grown to compete for more for work.
This article covers the two groups and explains the differences between them.