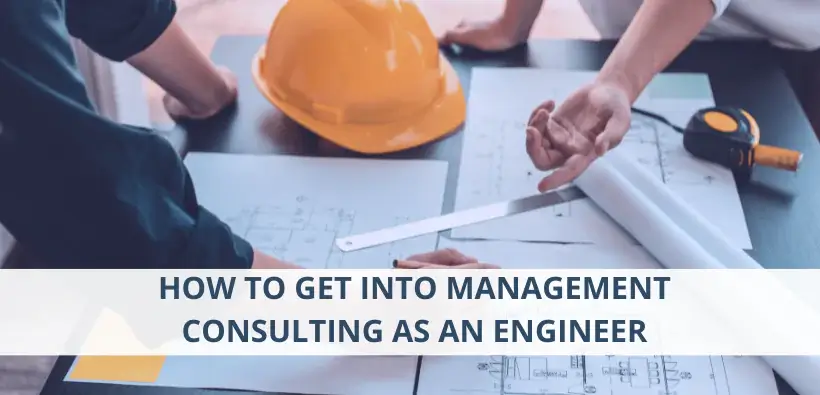 How to Get Into Management Consulting as an Engineer
As an engineer, are you wondering what opportunities you have in consulting and how you can bring your knowledge and skills there? In this article, it becomes clear what options and opportunities you have as an engineer in management consulting. In addition, the expert Simon clarifies what challenges will arise and what different exit options you have with the experience you have gained.
There are different and individual motives for going into management consulting – it is a highly attractive job field for both recent graduates and professionals.
Also, or mainly for engineers and people with similar backgrounds, management consulting offers unique insights into challenging, global business problems combined with broad learning opportunities in hard and soft skills, as well as a one of its kind general management training.

From a general point of view, engineering education develops and trains structuring and analytical skills, for example, how to break down a complex technological problem into smaller pieces or how to construct a complex product that consists of thousands of components that all work together.
Both structuring and analytical skills are essential in management consulting, e.g., when structuring a complex business problem, using regression (or other) models for simulation, or backing up a hypothesis with the correct data. For those of you, who have an engineering background, your toolkit will be handy in such situations. For example, a typical consulting project deals with a question like "into which markets should a big company introduce a new product or technology," like an electric car. For such a problem, it is essential to understand the underlying technology, break down several global markets into their drivers, and join and analyze larger datasets, e.g., on market growth and customer preferences.
In addition, Industrial and Tech Companies often have people with a background in IT or Engineering on their boards and in their senior management, e.g., you find a lot of Engineers on the Board of German DAX or US Tech companies like Volkswagen, Siemens, or Google. Those individuals highly welcome consultants with technical backgrounds and can grasp underlying technical challenges fast, especially when those drive specific business outcomes, e.g., introductions of new technologies or decisions to invest in competing technologies.
For a career in management consulting, the area of education is less important in general. Hence, you might find a medical doctor or psychologist on a McKinsey or BCG team at one of the Tech Companies mentioned above. However, a sound understanding of products or technical processes can be a highly relevant addition to a consulting team, even in strategic decision-making. Hence, Engineers are often welcome as integral parts of management consulting teams.

There are three types of consultancies that are especially interesting to join if you have an Engineering (or IT) background:
1. Top Tier Management consultancies
Firms like MBB (McKinsey, BCG, Bain) are referred to as Top Tier Management consultancies. They probably offer the best general management training, which can be highly relevant for someone with an Engineering background. Those firms also offer dedicated training for people with "non-traditional" backgrounds like Engineering, for example, so-called mini MBA programs, and regular, frequent management and (self-) leadership training. In addition, those firms have dedicated recruiting teams for specific fields, like Engineering and IT, to evaluate experiences in the proper context, e.g., relevant practical experiences, and offer informal communities for people with such backgrounds, that can support, especially with staffing (finding the right project) in the first month in the company.
2. Inhouse consultancies (depending per country)
Big global (industrial) companies like DHL and Volkswagen have so-called "In-house consultancies," and even companies like Google have similar departments that work project-wise, like an external consultancy, and even compete with the MBB firms mentioned above. Those in-house consultancies are often present in the country where the companies´ headquarter is, but often also have offices in several places around the globe. Especially if you want to work internationally and inside a big company or within a specific industry, this option is highly relevant for you. Those in-house consultancies not only offer an even more internal look into companies and, with that, a higher closeness to the management (incl. the Top Management), but also offer the opportunity to get to know different areas of one company, sometimes even on different continents. At the same time, you receive tailored training to take-over internal management positions.
3. Niche management consultancies
Almost for all functional areas, e.g., pricing, or industrial segments, e.g., automotive, you can find highly specialized niche management consultancies that often offer similar salary packages as the Top Tier and in-house consultancies mentioned above. These niche management consultancies are often globally active, with offices all around the world. However, they can also be more specialized in a particular region or country. Especially if you want to stay closer to a particular industry or functional topic and become less of a generalist, those companies could be your go-to choice as you will find many like-minded people and usually, with that, a perfect cultural fit.

Suppose you ask engineers before their consulting interviews what they believe is the biggest challenge for them in the job as a management consultant. In that case, the answer often is that they have too limited business knowledge. However, this is often a smaller challenge as the consultancies provide sufficient training in this area, and such knowledge can also be learned on the job.
The two bigger challenges that engineers often overlook are the uncertainty that comes with business challenges in management consulting and the cultural aspect of working in management consulting. As an engineer, you are trained to find the best or optimal solution for a given problem and reduce uncertainty as much as possible, often done through simulation or testing – or just by definite physical laws. Business problems in consulting can be equally complex. However, the solution space is often much more extensive, e.g., technical mitigation is often just one part of the solution. At the same time, your consultant's recommendation often entails legal, cultural, or political aspects. Engineers with solid problem-solving skills can come up with brilliant solutions to business challenges; however, they also need to adjust to deal with the uncertainty of this multi-layered solution space in consulting.

As stressed several times in this article, one of the most significant benefits management consulting offers to engineers is a "General management" education, which can be especially valuable in 3 areas – in case one decides to leave consulting.
Transition into Typical Finance roles (Private Equity (PE), Venture Capital (VC), …)
This might sound like the least typical exit for an engineer; however, some engineers chose this exit as it is complementary to a lot of their skills, esp. on the analytical side. Together with their training from consulting, they can excel in PE and VC, e.g., as an Associate or Vice President, especially if they have already collected relevant experiences in a PE practice of a consultancy. However, collecting such experiences is more likely for people that work in a Top Tier Management consultancy than, for example, in an in-house consultancy. However, in an in-house consultancy, a similar transition could be into a corporate finance function or a corporate venture capital function inside the company.
(Small or big) Industrial / Tech / IT Companies
Taking on a (project) leadership role inside a small or big Industrial, Tech, or IT Company is probably the most common exit for management consultants with an Engineering background. This exit is especially interesting for in-house consultants or via customer offers as you can already assess what you will be expecting in your new role, e.g., your colleagues, tasks, and company culture. Such exits are often not into traditional R&D, IT, or Engineering departments but rather into a broad range of business development, strategy, project management, or even factory management departments, highly depending on the background and interests of the candidate.
Start-Ups
Have you ever had a brilliant idea or wanted to found a company, but you were missing the right network, a financial buffer, or the knowledge on how to run a company? After a few years in management consulting comes the time when you have all of this and even more – now is the time! Start-Ups have become a more and more popular exit in recent years, also for engineers, e.g., as a (Co-) Founder or in a C-level role, e.g., CTO in an early-stage Start-up, or a Senior Mgmt. role in a more developed Start-Up. While the latter is more similar to an exit into a traditional tech company, for the former, i.e., founding or joining an early-stage Start-Up, you can heavily use the network of your former consulting employer. This networking aspect is powerful if you have a solid name on your resume, e.g., from a Top Tier consultancy or relevant industrial company (from in-house consulting), and could be handy when, for example, fundraising, hiring exceptional people, etc.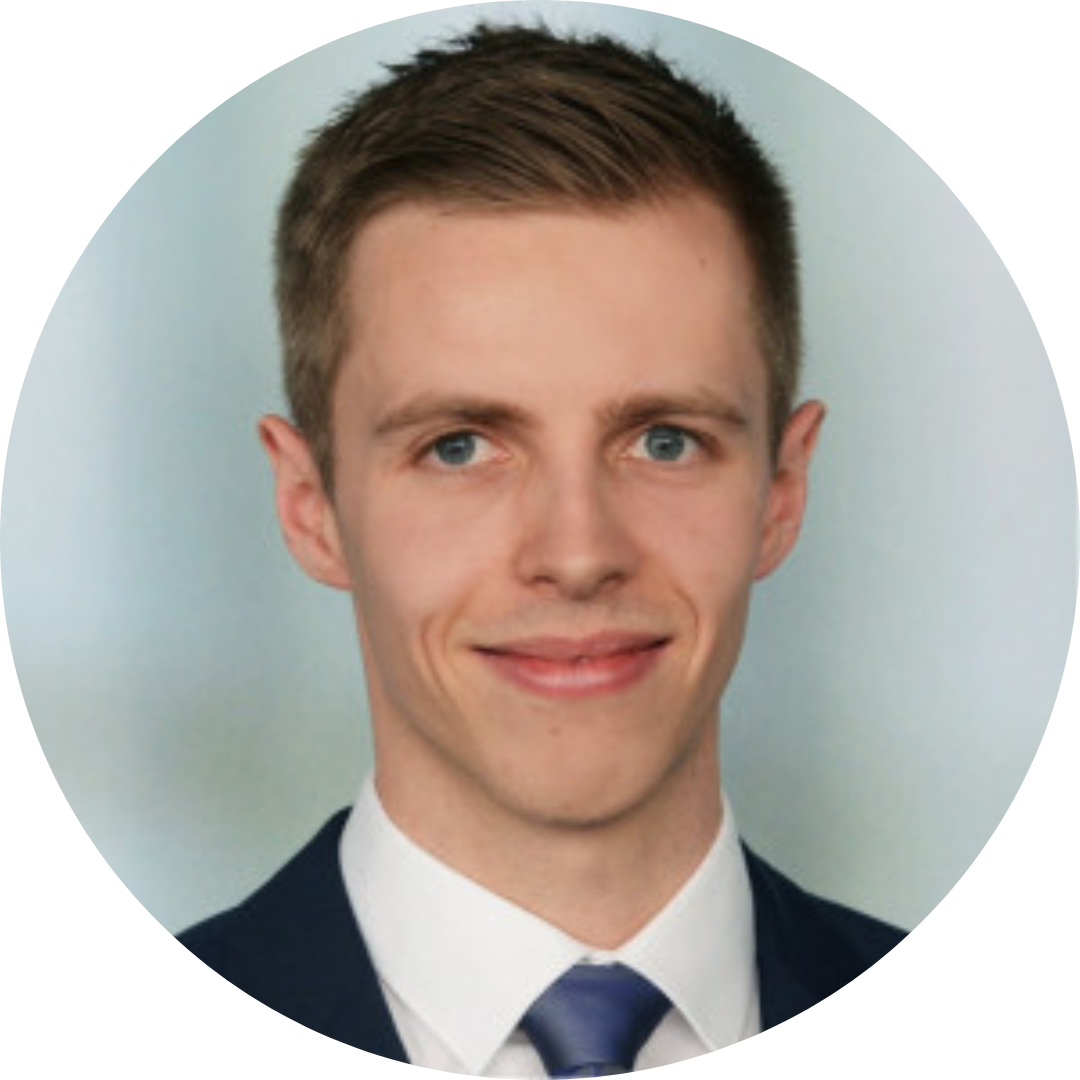 50+ successful coachings / Ex-Mckinsey JEM & Interviewer / Industry + Engineering background
Professional Experience: Siemens Gamesa, McKinsey & Company, Siemens Management Consulting (SMC), DB Management Consulting
Languages: German, English
Location: Germany