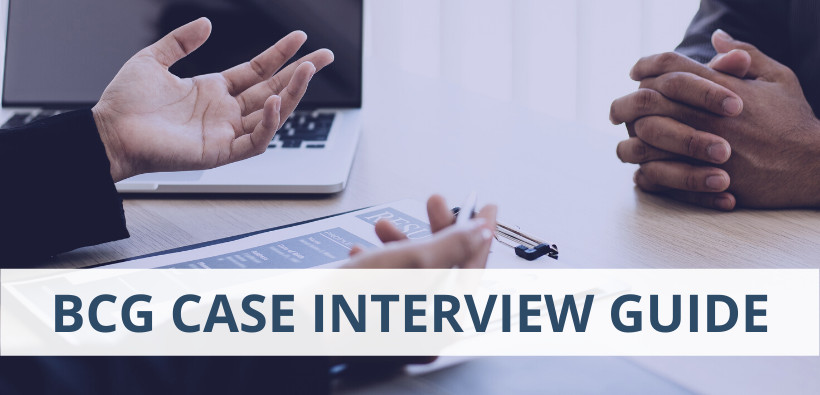 BCG Case Interview Guide
The Boston Consulting Group, more commonly known as BCG, is a global strategy consulting firm with over $8bn in revenue and 21,000 employees worldwide. It is the second-largest consulting firm in the world by revenue and is part of the prestigious MBB group (McKinsey, Bain, BCG).
Every year BCG receives thousands of job applications from undergraduates, masters, and MBA students across the globe. Working at BCG is considered one of the most highly reputable graduate jobs in the market and therefore is incredibly competitive. The acceptance rate at BCG is well below 1% and being an exceptional student is rarely enough.  
The BCG case interview is the cornerstone of their application process and is a problem-based interview where candidates are required to solve a business problem with limited information.