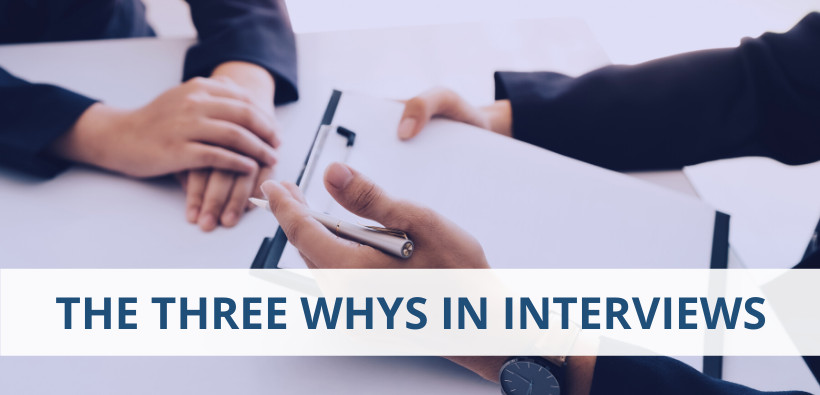 Tell Me About Yourself – The Three Whys in an Interview
Across all interviews, regardless of company, industry, stage, etc., you should be prepared with answers for the "Three Whys". These are: Why Me (Resume Walkthrough), Why the Role (Why Consulting), and Why the Company.
In this comprehensive article, case coach Ian will give you insights into the most relevant behavioral interview questions: The Three Whys. Learn about the most common questions and how to answer them properly.
These questions can be asked in a range of ways, but, regardless of the way they're asked, your prepared answer should be ready to meet their question. Examples as to how these questions may be asked are as follows:
Why Me
I have your resume here in front of me, but could you just summarize it for me?
Could you tell me a bit about yourself?
So, what brings you here today?
Is there anything you'd like me to know about you?
Why the Role
Why are you interested in this position?
What draws you to x (consulting)
What brings you here today?
Do you think you're well suited for this role?
Why the Company
Why do you want to work here?
Do you think you'd be a good fit at this firm?
What brings you here today?
Why are you not applying at x competitor(s)?
You may note that some questions are repeated across the 3 "Whys". In this case, you will need to merge your answers and create a bit of a hybrid approach. The best example here is, "What brings you here today". Here, you need to present a condensed "Why Me" AND a condensed "Why the Role" and finish articulating "Why the Company".
Here, I am going to outline how to set up your answers to the Three Whys. You are provided with 1) The Steps to creating your own 2) A table of what this should look like (i.e. bullets not paragraphs) and 3) An example for your reference.
Steps:
Needs to be chronological
Only keep important details that make you look good (i.e. I worked across 7 industries and rose up the ranks twice in the course of that role)
Keep a theme of "why consulting"

I.e. at each step, you need to show that you both got exposure to aspects of consulting AND thrived + enjoyed them

Finish with: And that's why I'm here today looking for consulting with your company
Table:
| | |
| --- | --- |
| Undergrad | University of Maryland |
| Major | Economics and French |
| First Job | Appian, IT Consulting Firm, Learned everything on-the-job, SQL, system architecture |
| Location | 1 year in states, 3 years in Australia |
| Industries | Healthcare, military acquisition, insurance |
| First Role | Beginning to end of system (in the weeds), Requirements gasthering, design, database management, developing, testing, release |
| Second Role | Promoted twice, Running development teams, Projects, Training client in Appian and running projects, Built onbording program for Australia |
| Graduate School | Loved consulting, Learning companies, Found IT fascinating, Wanted to pivot towards more strategy role, Moved to pursue MBA at Stern, Saw overall business needs, and wanted more influence in other aspects of company, Wanted further exposure to functions and industries |
Example:
"I majored in Economics and French at UMD and, interestingly enough, joined an IT Consulting firm out of college. This turned out to be a really impactful move for my career as I was able to build both my analytical/problem-solving skillset and my consulting/communication toolkit.
While at this company for 4 years, I was promoted twice in 3 years and took on a range of responsibilities from designing, building, and maintaining a large-scale database and IT systems, to managing multi-million dollar projects. This was across a number of industries from insurance to the government to healthcare and across all kinds of company functions such as HR management, acquisitions, and grants/approvals.
I really enjoyed my experience at this company, but often felt I was naturally drawn towards the "bigger picture" thinking. I'd ask things like "Why this system and not that one", "Does this organization really need one?", "How can we change our business fundamentally with this tool?" As such, I decided to pursue my MBA at Stern to gain more business knowledge and strategic thinking skills. I'm excited to be here today at BCG as I believe I am well suited for a career in strategy consulting based on my skills and interests, and BCG would be a fantastic place to do this"

Steps:
You need to summarize what you did before along the theme of consulting aspects you liked and consulting aspects that were missing
You then combine those two - i.e. I know I like + am good at x, y, and z which is required for consulting, and I really am excited to get a, b, and c
You finish with a "mini" why x company
Table:
| | |
| --- | --- |
| Did IT consulting + loved it | Love working in client-facing teams; Rapidly understanding a complex industry and company dynamics; Travel |
| But wanted a shift | Saw company-wide iddues and needs but only had control of specific IT system (i.e. not if system was needed, what type of system etc.); I think more in terms of full business and dynamic interactions; So, want to look at other aspects of business (IT knowledge/experience will help) |
Example:
"I'm interested in strategy consulting not only because it plays to my strengths but also because I am really interested in the work itself. In my prior role at Appian, I was able to get a good feel for consulting in general. I worked on a range of projects across a wide range of industries and clients. Here, I worked in diverse, client-facing teams to solve complex problems and drive real value.
I really enjoyed my experience at this company, but often felt I was naturally drawn towards the "bigger picture" thinking. I'd ask things like "Why this system and not that one", "Does this organization really need one?", "How can we change our business fundamentally with this tool?" I felt like something was missing, and, after some research, realized that strategy is the area that I naturally run towards, as opposed to implementation. Luckily, my past roles lend themselves very well to strategy consulting - I know what the job entails and I know I like and am good at communicating with clients, solving problems, working in diverse teams, etc., etc."
Steps:
Start with a "mini" why consulting
Then have 2-3 reasons why x company is your target
Every "reason" needs to incorporate 1) That you know they value x 2) That you not only value x but have exhibited it and done it in the past
Be especially mindful of what they want you to want
Table:
| | |
| --- | --- |
| Signpost | Strategy consulting, BCG method, BCG culture, Australia office |
| Strategy Consulting | 1. Creative, Big picture, Push the envelope: This was shown by the completely different corporate presentation style; People I've met at BCG has a unique factor and were fascinating +personable; I'm the same, Love playing devil's advocate, always keep ideas in context |
| BCG Method | 1. PTO (predictability, teamwork, openness), and regional with some national/global optionality: At previous employer had home-office model; I work best with clear goals an guidance 2. PTO=Team honing, weekly survey and bi-monthly facilitated team review: I have had teams where we did not hone (lack of time), and wer were less effective; When you take the time (even if no time), always better off; 3. The Strategy Institute: Look out 10 years into the future and develop innovative ideas around how the firm's clients should think about strategy and competitive advantage |
| BCG Australia | 1. Initially went to Australia for 6 month assignment: To reconnect with family ties (mother is kiwi, we had visited many times) → Stayed for 3 years 2. Love Australia and the culture: Worked with lots of clients and understand how to interact with them. 3. Office of 150 is same size as previous employer: prefer mid-size → balance of dynamism and community/family feel; Small teams |
Example:
"So, first of all, I'm extremely interested in Strategy Consulting, because I feel that my skills and interests closely align with the work and what's expected on the job. I think there's no better place to be than at BCG. Of course, BCG is a top-tier firm and carries with it a lot of prestige. But more than this, I want to work at a place where I can learn from the best and build my consulting toolkit, where I can work on interesting projects and drive client value, and where I fit in with the culture and people. BCG is this. 
In terms of the Learning & Development opportunities, I'm drawn to BCG's mentorship, continuous feedback, and Labs programs. I thrive in roles where I receive frequent feedback, pro-active mentorship, and supporting resources.
In terms of work, I appreciate BCG's approach to working with the client to develop solutions, the creative and unique approach to solving problems, and their team model. This is exemplified by the BCG PTO model, The Henderson Institute, and the Strategy Lab.
Finally, in terms of culture, every person I've met at BCG has been incredibly smart, curious, humble, and driven. These are the types of people I get along with and have worked well within the past and BCG really feels like the perfect match"

Your next step will be to take the theoretical knowledge you have gained and put it into action! On PrepLounge, you can practice interviews with other case partners who cannot only test your case-solving skills but also your performance in answering behavioral interview questions. Thus, make sure you propose a practice session on our Meeting Board to receive helpful feedback on your stories. Further, you can make use of our interactive Stress Question tool. Here you can go through more than 110 possible questions that could come up during the personal fit part of your interview.
Make sure to give yourself the best FIT interview preparation and leave no stone unturned to land your dream job in management consulting. Do not wait and start directly with your preparation!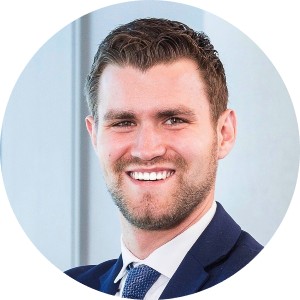 Ian
BCG | 100% personal interview success rate (8/8) and 95% candidate success rate | Personalized interview prep
Professional Experience: Boston Consulting Group, Appian Corporation
Languages: English, French, Portuguese, Spanish
Location: USA
Ian started his career at Appian, an IT Consultancy, where he realized how great a company they were (great people, interesting work, and great company and personal growth prospects). He signed on the dotted line and, 4 years later, he had been promoted twice, moved to Australia, and learned a plethora of valuable skills (Client and project management, leadership, database design, IT architecture, coding, etc).  This experience built the foundation for who he is today both professionally and personally. Ian joined PrepLounge as more of a "side hustle". He read a lot on personal finance and it has also been drilled into him to have diversified income streams. 
However, what started as a 1 or 2 session per week gig turned into something far more - it turned out that he gets immense joy and satisfaction from teaching! Now, he focuses a lot more on what he loves to do - contracting/consulting has now ironically become the "side hustle"!