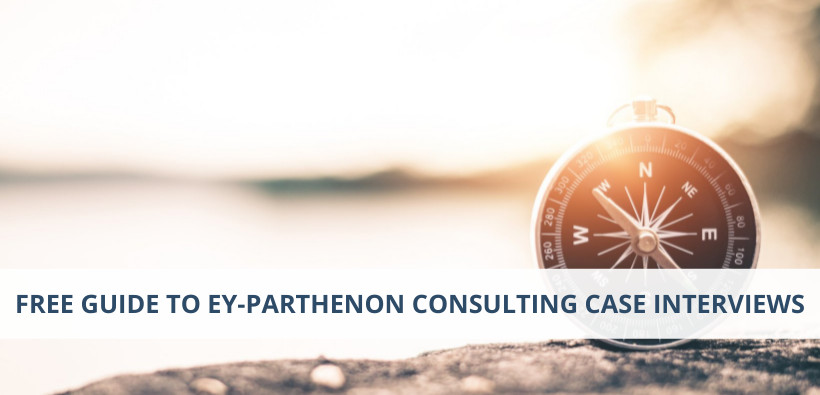 Free Guide to EY-Parthenon Consulting Case Interviews
EY-Parthenon is the strategy consulting practice of the big four accounting firm, Ernst & Young. The company was founded in Boston in 1991 by an ex-Bain consultant and now has 45 offices in 25 countries.
The Parthenon acquisition was made in 2014 and followed similar acquisitions from other Big Four firms Deloitte and PwC which acquired Monitor and Booz & Co respectively.
Every year EY-Parthenon receives thousands of applications for their job vacancies and is known to have a rigorous recruitment process with multiple case interviews.