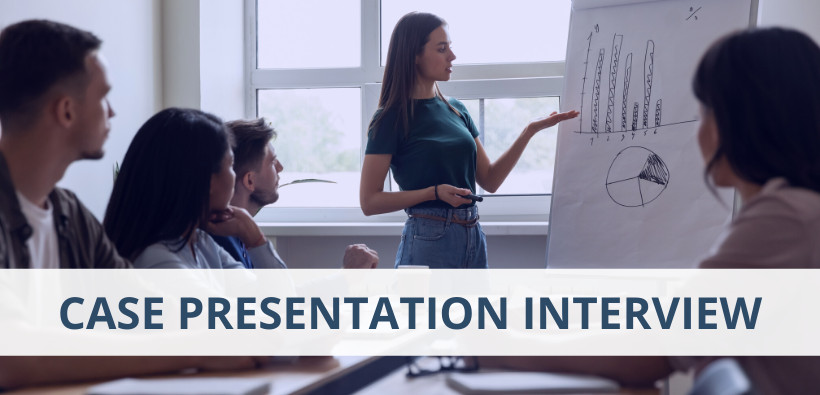 Case Presentation Interview – Ace the Written Case Interview With Ease
Are you about to have your written case presentation interview? Lukasz shows you the main differences between the different case types and gives you a detailed overview of the five essential steps in your case interview to prepare you for the process effectively. Moreover, our expert guides you through the decisive evaluation criteria. With his longstanding experiences and smart tips, you will master your written case interview more successfully.

Case Presentation Interview is a unique variant of the traditional case study interview. The underlying structure of the case is the same - you're placed in a hypothetical business situation and are asked to resolve a business problem. However, in this type of case study, you're asked to solve the case by working independently rather than by collaborating with the interviewer.
Case Presentation Interviews are less commonly used but are as important for candidate assessment as traditional ones. You can encounter them as part of the BCG or Bain first or second-round interview, as well as when applying for managerial roles in the corporate strategy departments or startups. They have been growing in popularity in recent years given their 360° approach to testing candidates in "on-the-job" work leveraging real-life scenarios.
The specific details of this type of case interview differ by the company. In the case of BCG or Bain, you're usually given a handout of 20 to 40 pages of information including graphs, charts, or tables, and given 1 to 2 hours to analyze information and prepare 3 to 5 slides with your analysis and recommendation.

However, there are three major differences among different types of written case studies you should be aware of:
Depending on the case study, you might get an overall business problem or a specific list of 3-4 key questions to investigate and answer. In the former, you have to decide on areas to explore and you have the freedom to solve them, while in the latter you should focus on areas mentioned in the questions. The difference is similar to interviewer- vs interviewee-led traditional cases.
If you're in the recruitment process for BCG or Bain you'll most probably get 1-2 hours to analyze information and prepare the slides. However, for smaller consultancies and business roles it became a standard to give case studies with a 2-3 days deadline - which requires your resolution to be more refined and thorough.
In the majority of written case interviews, you are expected to create slides from scratch. This involves both the visual and content sides of the presentation. However, you might also encounter case interviews where you'll be given (partially) pre-filled slide templates (e.g., titles, graphs, charts). Then your focus should be on analysis and filling in the missing numbers or messages.

Case Presentation Interview simulates the consulting job environment by placing you in a hypothetical business situation with access to data and further presentation of your insights and work. It helps to predict how you would perform if you joined the company for the role.

While they are aimed at testing similar skills to traditional case interviews, they help to assess your critical reading and problem-solving skills, as well as your ability to research and analyze information. It also tests your communication and more "technical" skills in preparing an actual presentation.
The following points are the usual assessment criteria for Case Presentation Interview:
Logical and structured thinking (using logic and reason to derive conclusions & then being able to convey complex messages in a simple way)
Data and information analysis (using an analytical approach to data & prioritizing key outcomes)
Slide making (making the output easy to understand and digest through a compelling story and clear visuals/content)
Presentation skills (communicating in a clear, concise and persuasive way)

There is a clear five-step process you should follow to successfully solve the Case Presentation Interview:
You should start solving the Case Presentation Interview by making sure you understand the objective and the primary business question you try to answer. Solving the wrong problem or misunderstanding key challenges is the quickest way to fail the case interview.

Spend time reading the instructions and understanding the primary problem or questions you are trying to answer. This will allow you to understand the most important areas of the case and derive your framework. In case you get a specific list of questions then focus on those.
Before you begin collecting, reading, and analyzing the data, you should create a basic framework to help guide your analysis. This framework will also shape your target presentation agenda and storyline. Remember - each case is unique and it doesn't necessarily fit in one of the typical frameworks described in multiple casebooks (applicable especially in the interviewee-led approach). Don't be afraid to apply a tailored solution, an out-of-the-box way of thinking could make you shine among all other applicants (but still - be complex).

You should start by selecting 3 to 4 areas that are needed to answer the primary objective of the case study. If you received a list of detailed questions these can often substitute the framework and there's no need to add anything else. However, you may identify other important areas and you might decide to add them to your framework. Also, if you received pre-filled slide templates, they will usually provide support on what are the areas you should focus on.

Otherwise, you will need to create your framework from scratch. Use your knowledge of the business problems, screen through the data available, and determine the main areas of your framework.
 
The next step is to understand the data available to solve the case. For interviews with only 1-2 hours of preparation time, you will be given a handout with information to be leveraged for analyzing and solving the case. Don't spend time reading and analyzing every slide. That would take too much time. Instead, understand what data and information are out there. Decide and prioritize which information is important to read and analyze in more detail later to solve the case interview. Case presentation interviews have strict time constraints, so you want to make the most of the limited time that you have.
Next, match different pieces of information that exist to areas in your framework. This will enable you to conduct further analyses and solve the case study.
 
You should already know what questions you need to answer based on the framework you created. You also understand the data and information available for answering each question. All that is left is to process and analyze information and data that is relevant for each area of the framework. As you analyze the data and start answering major questions in your framework make sure to summarise your learnings and takeaways. It is important you keep a record of key answers that you can then leverage for the storyline of your presentation as well as make it easier to remember the work and decide on target recommendations.
Following an analysis of all relevant materials, you should have a list of key takeaways and answers for all core elements of your framework. You should now proceed to define the comprehensive recommendation derived from these data points which would be collectively supported by them.
Not each takeaway will support your final recommendation. Sometimes you might find a takeaway that goes against your hypothesis and proposed recommendation. In this case, you need to mediate conflicting insights and decide on which one is the most important. You might decide that contradicting takeaway is a potential risk or the next step to be further discovered in the way of investigation.
Remember that there is no such thing as a wrong recommendation. As long as your proposal is supported by data-driven evidence your solution will be solid enough for the interviewers.
 
As soon as you decide on a recommendation and collect all the supporting data and evidence, it's time to prepare a structure for the presentation slides. For this purpose, you can structure your presentation into a simple communication pyramid structure - start with the recommendation and 3 supportive arguments, deep dive into supportive reasons and data on the following slides (one slide for each argument), finish with a summary of all covered information, and then present potential next steps or open questions. In case of having received pre-filled slide templates, the structure of your presentation slides might have been already decided for you. Otherwise, you can leverage the approach described above. In the end, you should derive a structure of 6-10 slides which you can start filling in with the content.
Once you finalize the structure of the presentation, the next step is to start putting your content and key messages on them. Make sure you use descriptive slide titles communicating the message of the slide, as well as creating a sound storyline when combined together. Moreover, prepare your slides in a way they're easy to digest. None of the slides should have more than one, powerful key message.
In case you're left with some time, review your slides one more time. You should correct any mistakes or errors as well as clean up the slides for them to look neat and polished. Obvious omission can be perceived as a big question mark to your ability to work under pressure in a client-facing role.
Moreover, you should spend the last minutes thinking about potential questions interviewers might ask you during your presentation. These might include your approach used to analyze or your conclusions. Be prepared for challenges of your assumptions and interpretations of the data!

There are 4 small tips I'd like to share with you that you should keep in mind when preparing Case Presentation Interview:
Start your presentation with your recommendation first and then follow the framework
Focus on slide titles and make sure they make a coherent storyline
Always remember that one slide should have only one message
Include next steps and open questions at the end of your presentation
You can practice those by solving an example of a BCG Written Case study which can be found here.
Please leave feedback if you found those tips useful and good luck with your Case Presentation Interviews!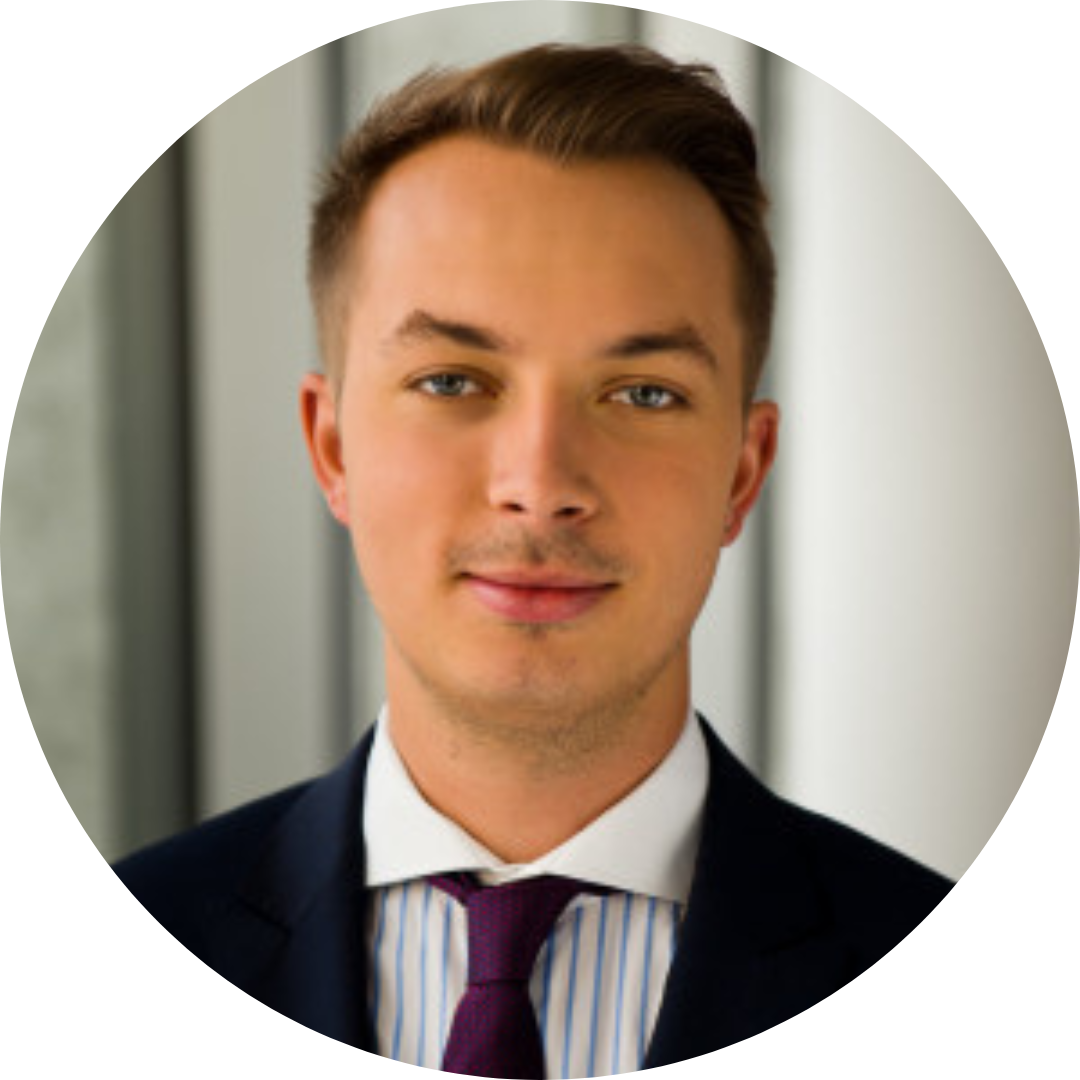 Lukasz
McKinsey | Manager | 50+ successfully prepped candidates | Case study | PEI | Fit interview
Professional Experience: Delivery Hero, Deloitte Consulting, McKinsey & Company
Languages: English, Polish
Location: Germany
After being a consultant for Deloitte, Lukasz has worked for several years as a Senior Consultant at McKinsey. He has helped over 50 candidates land their dream job as he has worked together with consulting firms such as McKinsey, BCG or Bain. Lukasz is currently working as a Manager in a global startup and is also a CoachingPlus Expert here at PrepLounge.