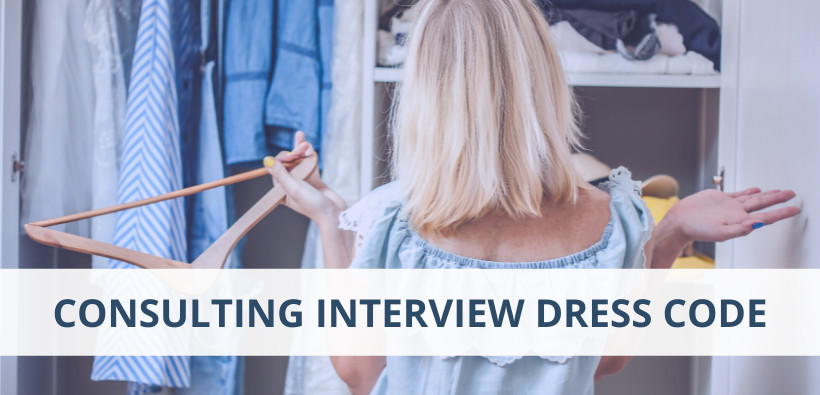 Consulting Interview Dress Code – What to Wear During a Case Interview
Job attire has changed over the years and with the emergence of tech startup CEOs sporting jeans and t-shirts at the helm of some of the world's largest companies perceptions have certainly changed.
The global pandemic has also accelerated a move towards more casual work attire as professionals don't feel the need to be wearing a suit in their own house to talk to clients via video call. This article covers the expected attire for in-person consulting interviews for both men and women as well as what to wear if you are interviewing virtually.
Disclaimer: the dress codes in this article are only suggestions and ideas and are only meant to support you in your choice of outfit. Choose an outfit that 1. makes you feel like a million bucks and 2. reflects your personality. Yes, the first impression counts, but if your outfit reflects your personality and it doesn't suit the company, then this job is not the right fit for you. Always remember: be yourself! And now here are our tips for all those who are desperately standing in front of the wardrobe and don't know what to wear.