Dear community,
We are proudly presenting our first expert case on PrepLounge:
Digital & Vegan Restaurant Franchise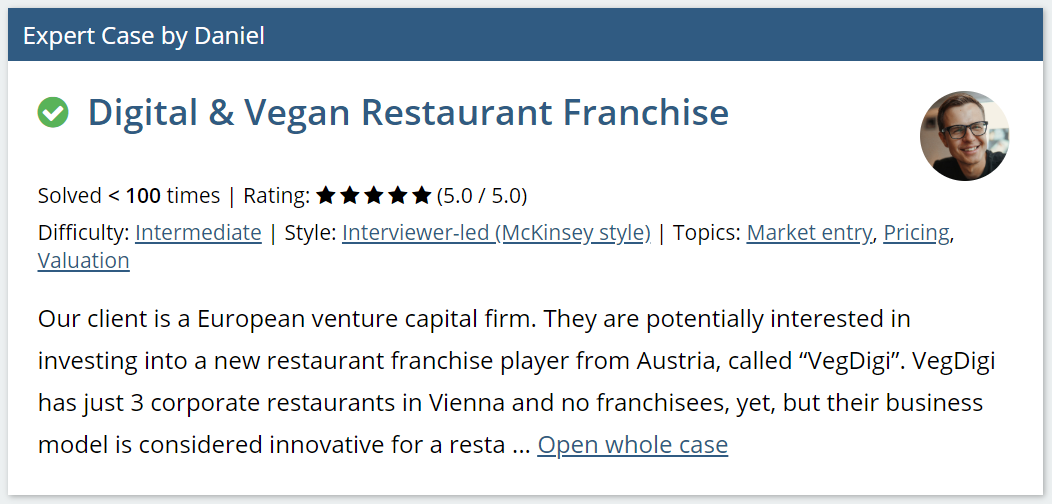 Can you solve it?
Shoutout and thanks to Daniel for sharing this interesting case with us! If you have any questions, feel free to send him a message.
We hope that you like it and will benefit from future expert cases to come.
All the best and stay healthy,
Christine
PrepLounge Community Management