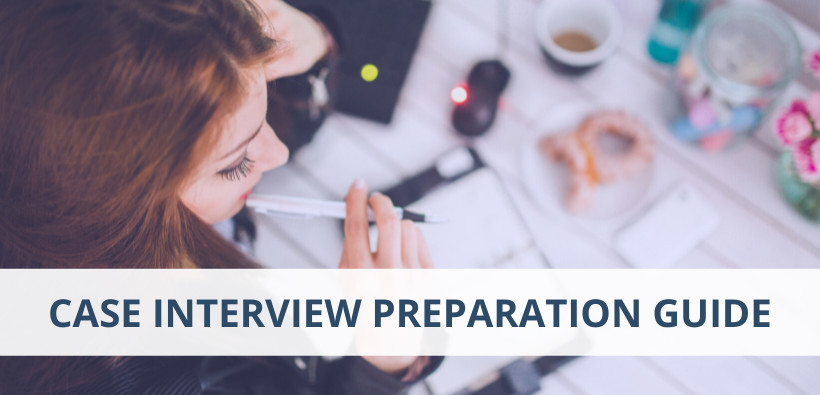 Case Interview Prep – Useful Tips and Frameworks
Without case interview prep, you have no chance of getting a job offer from a consulting firm. And since preparing for case interviews is very different from preparing for a normal job interview, we've put together a detailed guide that takes you step-by-step through your case interview preparation. You can find the 9 ultimate case interview prep tips, different frameworks you can apply to the most common cases, and helpful expert tips from our case coaches. We have also provided a pdf with 5 case studies for you to download for free.
If you have not read the case interview guide and firstly need some more general information on case interviews, make sure to read it first and then come back here to get more detailed tips on how to prepare for the actual case interview and solve it with confidence in front of your interviewer!