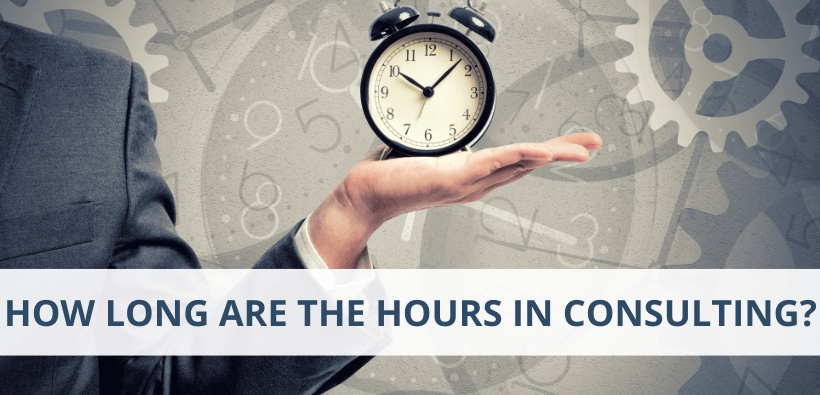 How Long Are the Hours in Consulting?
It's no secret that very long working hours are the norm in consulting jobs. But have you always wondered how long the working hours are in the consulting industry?
Of course, there is no one number that applies exactly to every job. But Cristian explains what factors influence your working hours. He also believes that it is important to pay attention to a few points during your time as a consultant in order to be as efficient as possible while still being able to manage the very time-consuming job. Speaking from his own experience and looking back on his career, he has some essential tips that have helped him to better control his job and lifestyle. After this article you will know more about time management and why you should say no once in a while in this industry.

How long are the hours in consulting? The short answer is, on an absolute average - 12h/day (nine am to nine pm).
Now, for the more complicated and useful answer - in reality, the hours you work are influenced significantly by a few factors:
McKinsey, Bain and BCG are known to have more intense working hours than Big4 and other consulting firms, though there are significant differences across geographies. One of the potential explanations for this is the significantly higher (at times exponentially higher) daily fees charged by MBB vs other consulting firms, requiring the project team to deliver at high standards within short timeframes on very complex topics.
Due diligence projects which are short (2-4 weeks) and intense tend to have very long working hours (+12h/day), whereas implementation projects which span across several months and require working in parallel with the client team tend to have a slower tempo (8-10h/day).
Some industries are more prone than others to long working hours, for both clients and consultants. For instance, banking tends to be on the more intense end, whereas mining - where the working hours are regulated due to safety concerns - tends to be at the other end.
Geography is a key differentiator because it reflects the type and size of clients in that region as well as the working culture of those clients. Within Europe, Eastern Europe is associated with a worse lifestyle because there are fewer large clients, they have smaller consulting budgets and limited experience of working with consultants. Germany, by comparison, is perceived as having long hours for completely the opposite reasons - clients with a lot of experience in working with consultants and knowing precisely how much to demand to maximize the potential benefit from their collaboration. At the other end, in the Nordics (Denmark, Sweden, Norway), there is more emphasis on a lifestyle-focused project culture across both clients and consultants.
While in McKinsey I've repeatedly heard about an internal study whose key finding was that the highest impact on the lifestyle of a project is the number of senior leaders in the team (the more they are, the worse the lifestyle). While I never saw the research itself, it does reflect my experience in the firm. One potential explanation is that a higher number of leaders is conducive to a constant change of focus in the objectives of the project and the means to achieving them, with the team left to re-group and execute under tight deadlines.
You as the consultant are the one who needs how to identify their own needs, set boundaries, respect them and communicate them effectively. Of course, the control you have over your time increases with your seniority, but this is an important skill to get right as early on as possible. No wonder that those who were ineffective at managing their schedules as business analyst rarely emerge years later as lifestyle-focused Partners.

I learned this the hard way. In my first two years at McKinsey, I went with the flow, doing what I felt everybody else was doing, executing whenever expected, and focusing more on quantity than quality. It took me a long time to understand that I was being inefficient, that I was working long hours not because it was always necessary, but because I was too insecure and afraid to speak up.
Then I started developing my own method. Within my last two years - with one notorious exception - I had a very good lifestyle. From my point of view, in consulting that means working from 9am to 7-8pm, Fridays finishing at 5-6pm and feeling like every hour spent working directly correlates with the impact of the project. I never worked one single weekend in my entire time at McKinsey. Not one. It wasn't easy to get there though and the big lesson I learned was that a bad lifestyle as a consultant might not be triggered by those around you, but by yourself, specifically by your own ambitions and insecurities. Here are some of the things that I did to address those:

These might be early finishes on Fridays, remote work on Mondays, and meals at certain hours. Make these boundaries clear and measurable. Respect these boundaries yourself and communicate them to your team and your manager.
Some people focus better in the mornings, while others prefer the evenings. Some prefer a team room format, others would rather work in a cubical. Reflect on what works best for you and seek to maximize the potential of every hour. If you are not needed, don't linger in the team room and do pretend work at 1 am. Nobody stands to win from this.
Multi-tasking is a mirage from a different generation. If you want to churn out good content at a fast speed you can only do it by working intensely, unfocused, on one thing at a time.
The obligation to dissent is one of the key values within consulting. You are not only allowed, but expected to highlight to the team your disagreement and present your reasoning regardless of the seniority of those around you.
Don't seek to satisfy everybody, but rather understand what is the right thing to do or the important thing to focus on. You might not make everybody happy along the way, but this will be a winning strategy, in the long run, bringing around you like-minded people with similar values and working styles.
Find within your firm colleagues who have similar interests and play an active role to help each other grow. This will not only help develop your knowledge and increase your chances of getting staff on the projects you want but also have fun along the way.
Don't tell the staffing manager that you are a modeling genius if you are only average. While it might help you get staffed faster, you'll only end up stressed and working long hours to compensate for your inability. You're also more likely to disappoint this way despite your best efforts.
Developing industry or functional knowledge can help you become a go-to expert even at an Associate or equivalent level. It will also help you manage your time better since you will always have a clearer understanding of the content and the ability to find a quicker approach to solving a problem.
All of this being said, long hours remain one of the main reasons why consultants leave the industry. That is why now more than ever consulting firms are putting in a massive effort to retain people by addressing lifestyle issues. However, at the end of the day, you deserve and are responsible to help yourself. You must identify what is sustainable for you over the long run and what enables you to have a satisfying career. Then try to go beyond the fear of saying no and the imagined consequences of protecting your boundaries. Being straight about what you need might not turn everybody around into friends, but will help you find like-minded people with similar values about what is healthy work culture.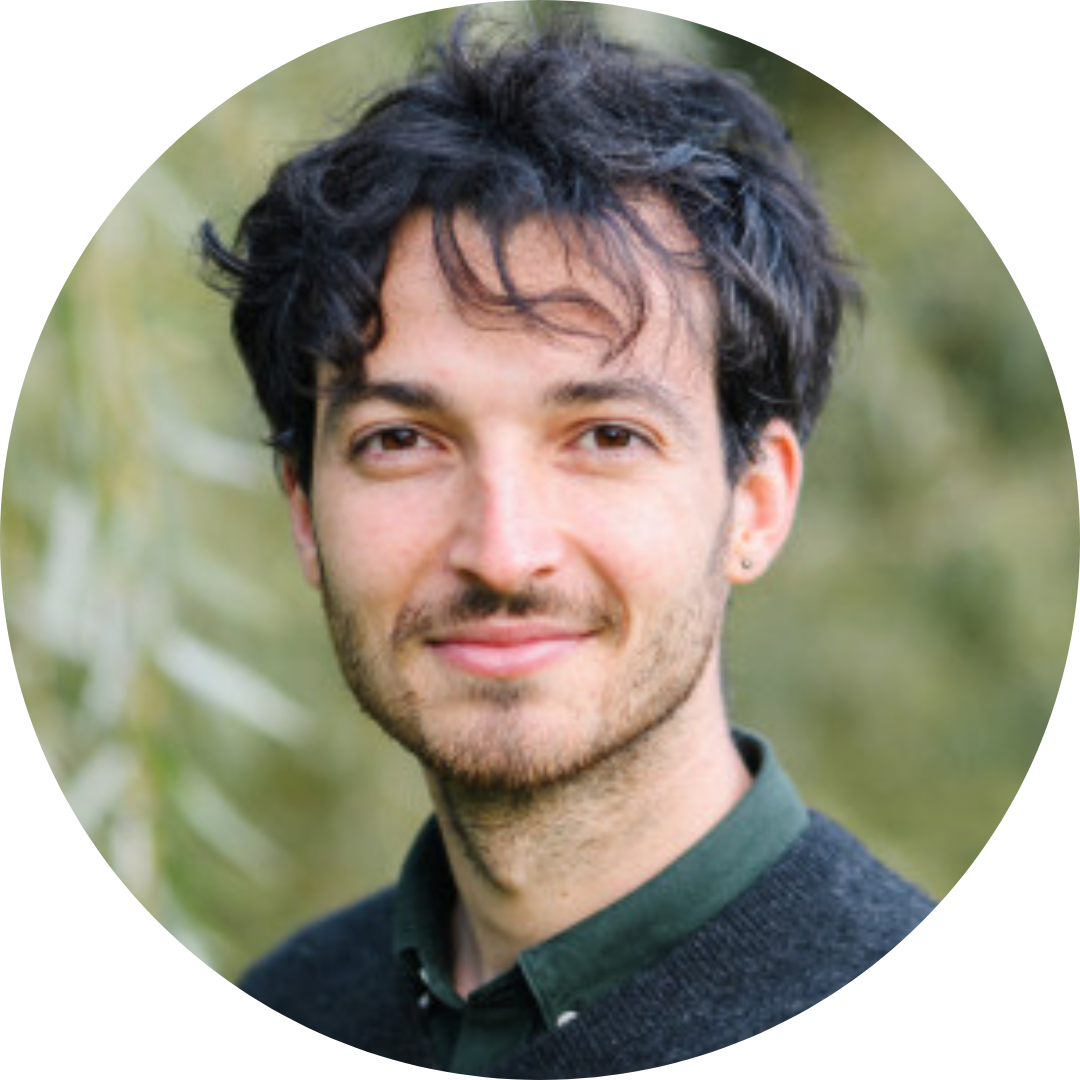 Cristian
McKinsey / Oxford / 97% success rate beyond 4 sessions / top 25% best consultants in the Firm 
Professional Experience: McKinsey & Company, Writer & Entrepreneur
Languages: English
Location: Germany
After graduating from Oxford, Cristian gained several years of experience at McKinsey until today, working in eight different countries and nine different industries. He also founded his own consultancy, Writer & Entrepreneur.
With his 5-star rating, he has the highest recommendation rate of the coaches. None of his candidates failed their case interview after 4 coaching sessions with Cristian.