Hi there,
Yes, I coached someone end of 2020 for the Sydney office and he had to do the Imbellus.
If you want to prepare in the best possible way, I created a guide exactly for that.
This guide will:
Show you the perfect strategy for each of the 4 Game Scenarios
Explain every single part of the Game with ad-hoc pictures
Detail the exact steps to improve in the 5 Skills tested in the game
Provide you insider information from previous applicants who succeeded in the game
Reveal the must-know answers to the most common questions on the Imbellus
Offer you a ready-to-use Excel template to maximize results in Ecosystem Management (Scenario 1) with a detailed tutorial
Give you a proven template to build the food chain in Ecosystem Management (Scenario 1)
This guide will cover every single part of the Game, so you can be 100% confident the day of the assessment, without worrying "I should have prepared better for this". You won't need any additional material to prepare after it.
You can download the guide instantly here:
https://www.preplounge.com/en/shop/tests-2/mckinsey-imbellus-game-secrets-48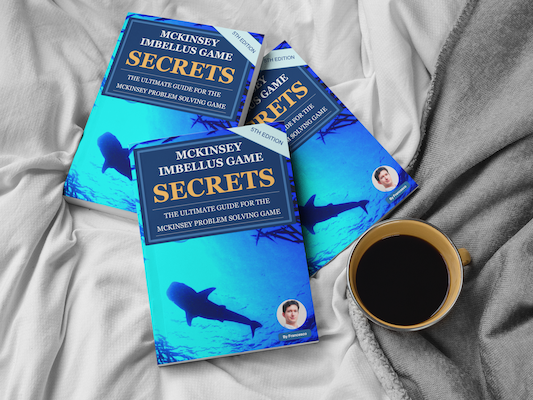 As an extra bonus, I am offering for a limited time the Consulting Industry Cheat Sheet (worth $29) for free with the guide. You will get access to the key insights of the 17 most common industries in case interviews.
If you need additional support or have any questions on the guide please feel free to PM me, I am happy to provide extra tips for free.
Best,
Francesco