-50% discount for the 1st session for 10 new coachees every month! (Or alternatively 2-for-1: buy one session at the standard price and get 2 hours of coaching. Please reach out first about this promo)
I am a former EY-Parthenon (EY, Ernst & Young) and Bain consultant passionate about helping candidates navigate and succeed in their recruitment efforts.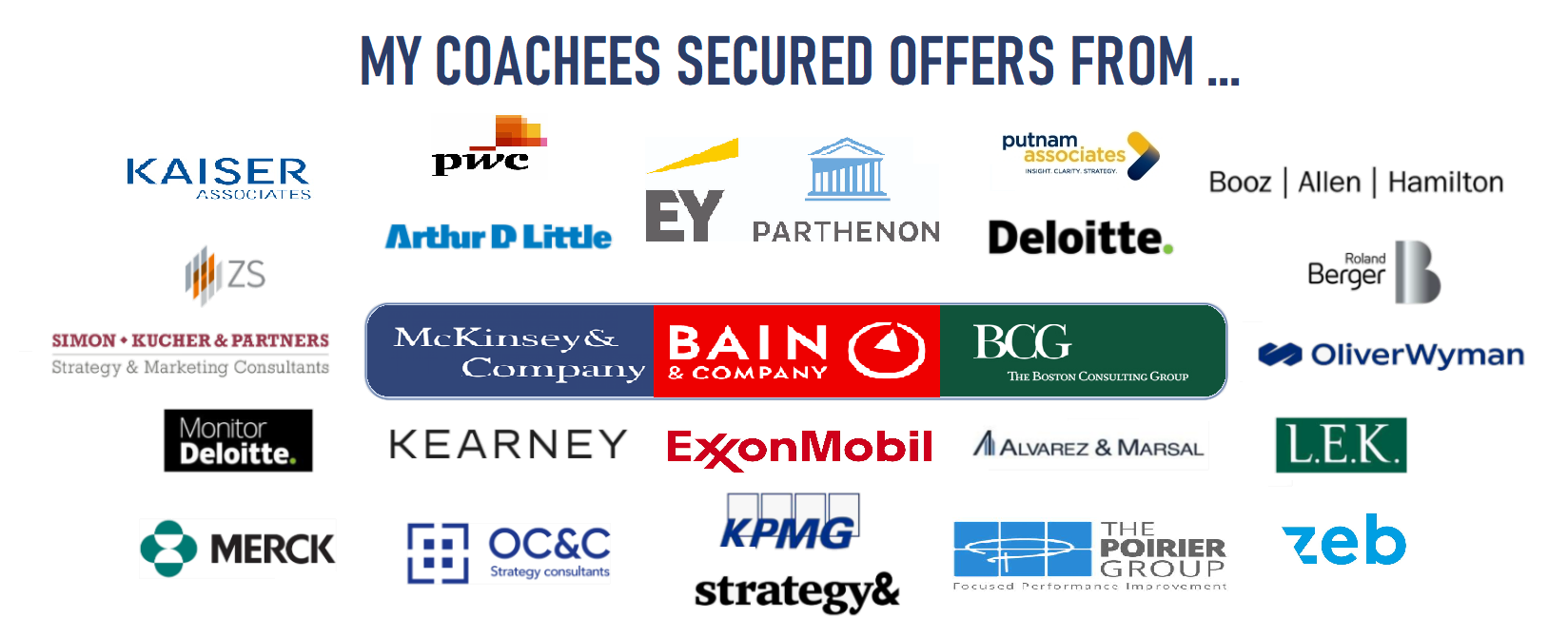 Benefit from my experience of coaching 600+ candidates, 3500+ completed coaching sessions and 6+ years of professional working experience from a consultancy led by ex-McKinsey's Engagement Managers where I recruited and interviewed hundreds of people. I have successfully coached candidates applying for all positions and having all possible experience levels - from summer interns all the way to senior managers and from exactly 0 years of professional or educational business experience all the way to expert hires with 10-20 years of relevant experience under their belts. Because of that I can rate your performance when compared and contrasted to a wide range of high-performing interviewees. My success rate measured as at least 1 job offer secured for candidates who practiced with me 5+ sessions is above 91%.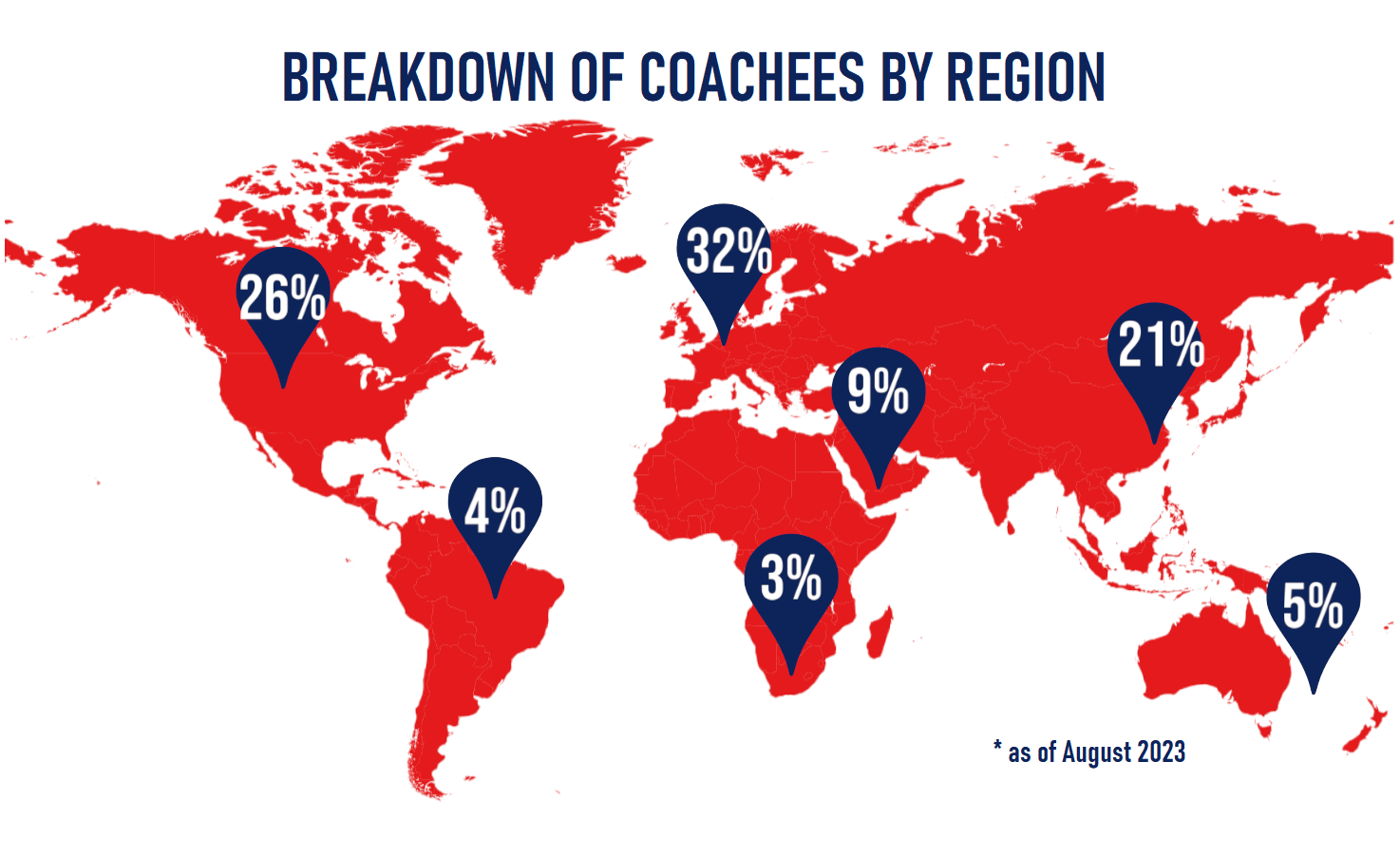 Based on my background and extensive experience of being on the both sides of the consulting interview process, I can give you an advantage during your interviews. I am a tough interviewer but one who is kind and honest in providing a thorough assessment of your skills and an actionable improvement plan with no sugar-coating. As your coach, I am not going to always tell you what you want to hear, but I will always tell you what you need to hear.
Those days almost every candidate knows that same one method how to solve cases due to growing availability of generic materials such as Victor Cheng and Case in Point. To succeed and get offers, learn how to distinguish yourself while staying at the same time within accepted frames.
Here are specific examples of what I can help you with:
MASTER THE CASE CRACKING PROCESS
- Practice on REAL cases from McKinseyBCG/Bain
- Understand what needs to be done at every step of an interview - from the moment interviewer introduces you to the case till you provide the final recommendation.
- Learn how to take notes, what kind of questions should be asked in clarification, how to effectively develop and present the issue tree and how to structure the recommendation
- Know unique approaches for solving cases and what are cliches and typical mistakes made my average candidates
- Practice the most challenging, atypical and tough last round cases
- Get advanced tips and tricks - how to shift gears during the case, what to do if you got stuck, how to build rapport with interviewer etc.
- Recognize the best resources and what to avoid from popular materials (Victor Cheng, Case in Point, etc)
CONQUER BEHAVIORAL INTERVIEW
- Get comprehensive preparation for Fit.
- Be able to anticipate the hardest fit questions and know how to approach them in an optimal, time-efficient manner
- Understand what recruiters are looking for (skill set, attitude, past experience), what's their selection rationale and what kind of things commonly mentioned by candidates you should avoid saying
- Grasp the differences across various companies (e.g. Bain Interview Approach vs McKinsey interview approach)
DEVELOP STRONG AND EFFECTIVE RESUME AND COVER LETTERS
- Learn how to develop an effective CV/CL
- Understand what recruiters look for when assessing those documents
- Know how to compensate for low GPA - Been there, done that: I got invitations for interviews from basically all top consultancies I applied for despite graduating from a relatively unknown univeristy with not that high GPA
In addition I can share with you math tests, PST materials and casebooks that will help you hone your math skills whie practicing on your own. I will also develop for you the most efficient action plan for your preparations so you can maximize your chances of getting that dream job. Before each session we will discuss your precise needs so to maximize your take away from it and I will be at your disposal after the session ends in case some additional questions will come to your mind later.
ABOUT ME
I am an entrepreneur, father and former EY-Parthenon senior consultant. I also interned at Bain in the summer of 2012. I left consulting and moved to the Philippines to pursue my dream of building an eco-friendly beach resort on a paradise island for my family. I provide pro bono career advisory for aspiring youth from the most impoverished parts of the Philippines. As I live in a developing country with very low costs of living and extremely favorable currency exchange rates I can offer prices that would be hard to match for coaches with similar level of experience living in the developed world. Please take a moment to read dozens of positive references left below by candidates coached by me on PrepLounge.