Dear community,
we are thrilled to present three new expert cases on PrepLounge.

Double trouble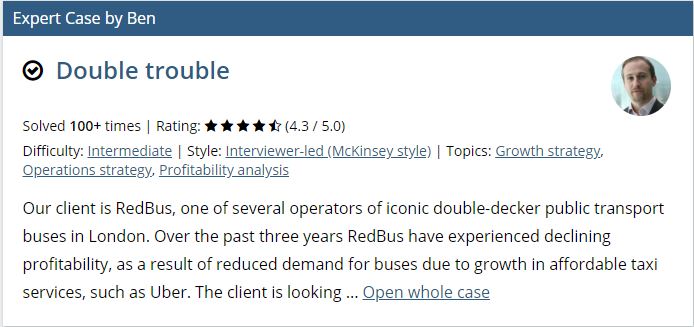 SuperMovil - Telco startup market expansion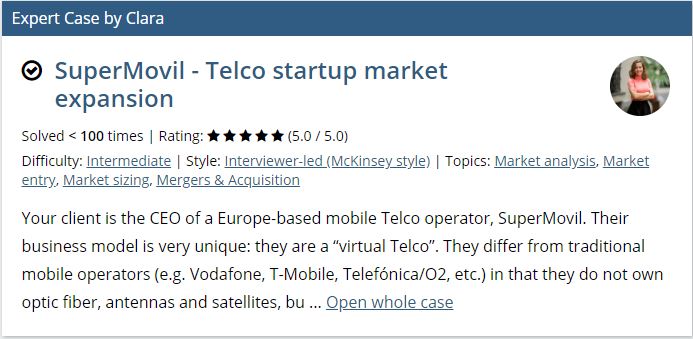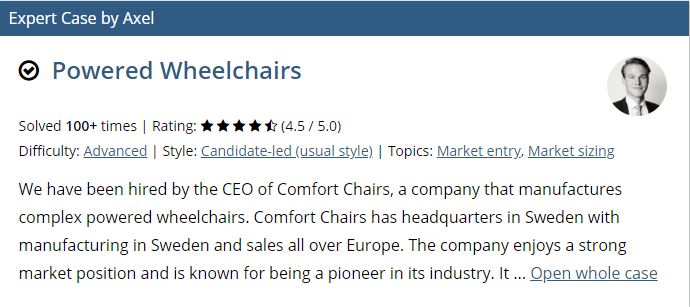 Can you solve them?
Special thanks to our experts Ben, Clara, and Axel for sharing these interesting cases with us! If you have any questions, don't hesitate to send them a message.
We hope that you like them!
All the best and stay healthy,
Christine
PrepLounge Community Management