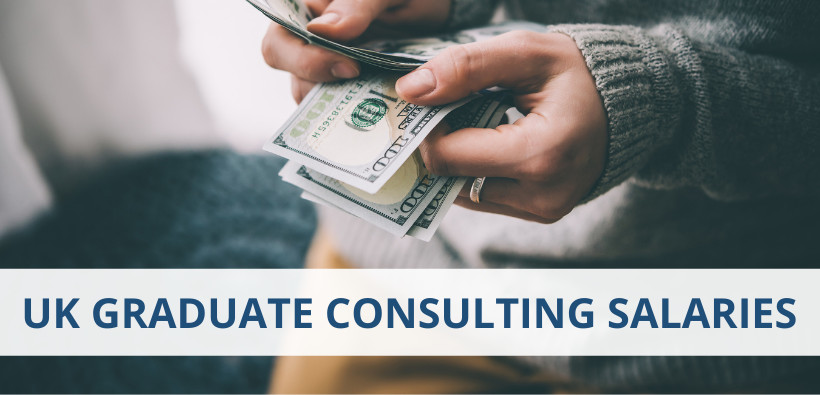 Management Consultant Salary UK 2023
The biggest factor in deciding which career to choose or firm to join is salary. The starting salaries of consulting firms vary between £25,000 and £60,000 in the UK; this article looks at the top 60 consultancies in the UK and their starting salaries for undergraduates. MBA or experienced hires can expect to join at a more senior level and at approximately double the starting salary of an undergraduate.
The average starting salary for a graduate entering consulting is £37,000 making consulting one of the most lucrative careers you can choose as a graduate, higher than medicine, and behind only investment banking and commercial law.
UK Consulting Salaries (£'000)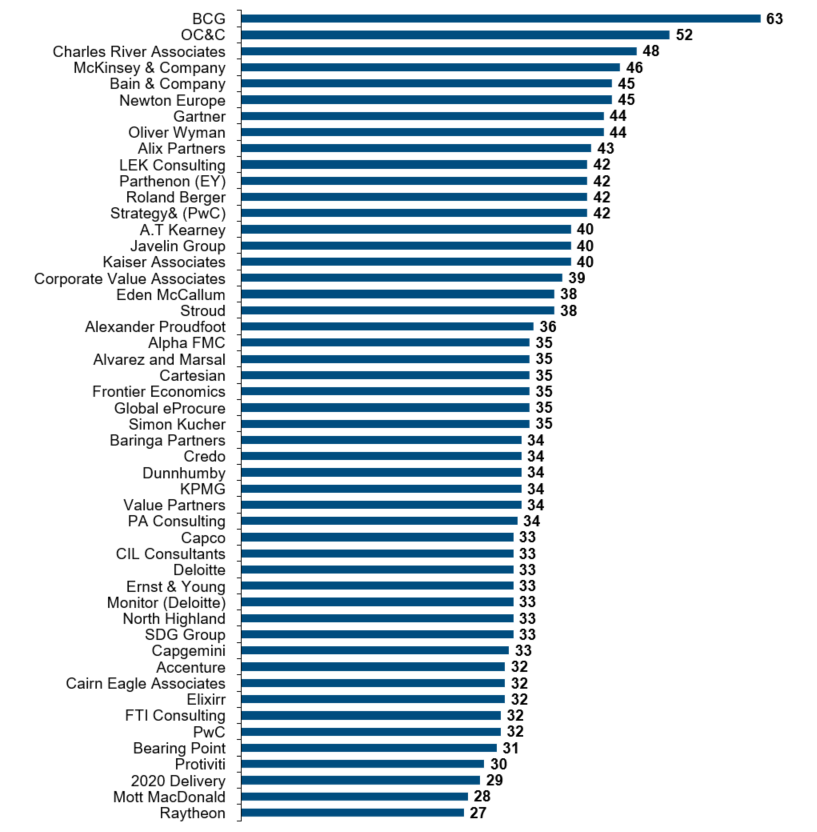 BCG comes out on top as the highest paying UK graduate employer in consulting with a starting salary of £63,000. They are followed by the other top strategy firms Bain, McKinsey, and OC&C. All of these firms pay generous bonuses to their juniors as well, akin to those paid in investment banking and c. £15,000 from year 1.
Other specialists and strategy consulting firms such as Newton Europe and Oliver Wyman pay their graduates healthy starting salaries with pay beginning at around £40,000 in the first year.
There is a clear divide between the starting salaries of strategy consultants and management consultants with a pay gap of around £10,000. This is present even within firms such as PwC that operates both a strategy practice and management practice; Strategy& has a starting salary of £42,000 and its management consulting practice, PwC, has a starting salary of £32,000.
Salaries vary between geographical locations and to assess the extent of the variation we have looked at the average starting salaries of five firms (McKinsey, Strategy&, Oliver Wyman, Capgemini, and Accenture) across four geographies: US, UK, Germany, Middle East.
Converting all salaries to US dollars it is easy to see exactly where junior consultants earn the most money (and are perhaps the most valued by the industry). Germany leads the way paying salaries 23% higher than anywhere else and almost double the lowest paying country, the UK. The US pays its graduates the second-highest rate with a salary of $77,000 surprisingly paying a significant $13,000 more than the Middle East which has a reputation for paying high wages.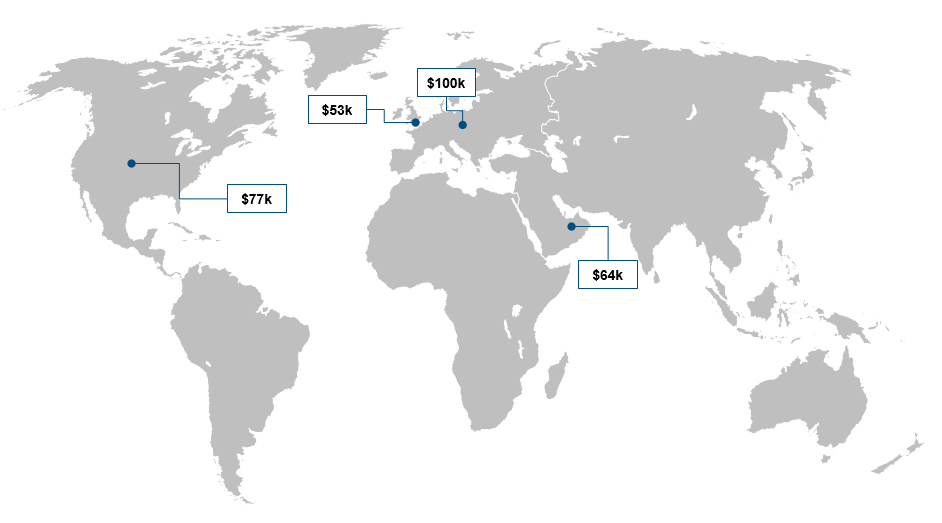 What these figures do not account for is the income tax rate in each country. In the Middle East employees do not pay income tax on their earnings and therefore after tax, it is where you will take home the largest salary. Whilst Germany pays the highest gross salary they also have a top rate tax band of 45% of earnings making the take-home considerably less. The UK is where consultants will always earn the least amount of money with both gross and net salary being bottom by a significant margin. This can partly be attributed to the higher access to professional services talent the UK has and therefore they are able to recruit top-performing graduates at lower wages.
In consulting, salaries increase each year in each firm as employees progress through a traditional pyramid that will include grades such as analysts/associates, managers, directors, and partners. Whilst salaries will increase every year, promotions to the next grade (e.g. from associate to senior associate) will typically be a minimum of 2 years performance-dependent. Each grade promotion is worth an approximate 20-30% increase in salary.
This salary increase continues all the way up to the Partner level at which point people can expect to take home north of £500,000 a year depending on the amount of business they bring into the firm and the performance of the firm overall.