Dear PrepLounge community,
Have you already noticed the new changes we recently made to our Consulting Q&A?
Here is what's new:
1. You can now ask questions directly on cases in our Case Library:
If you have a look at a case, you will notice the button "Ask a question on this case". You can type in your specific question and it will then be posted directly to our Consulting Q&A referring to the particular case in question. This will prevent that comments on cases will get lost and help you to get the best answers as quickly as possible – from our experts and other candidates.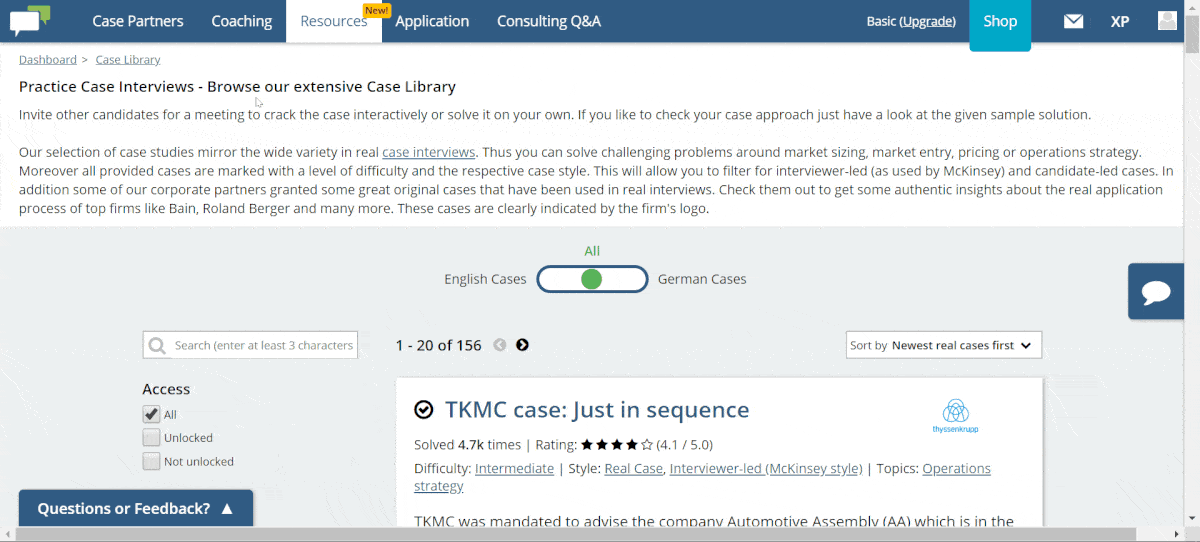 2. You can now ask questions directly to BootCamp articles:
The same goes for BootCamp articles. If you scroll down to the bottom of a BootCamp article, you will now see a button that says "Ask a question". Your new Q&A thread with your question will automatically refer to the article in question using a generated tag.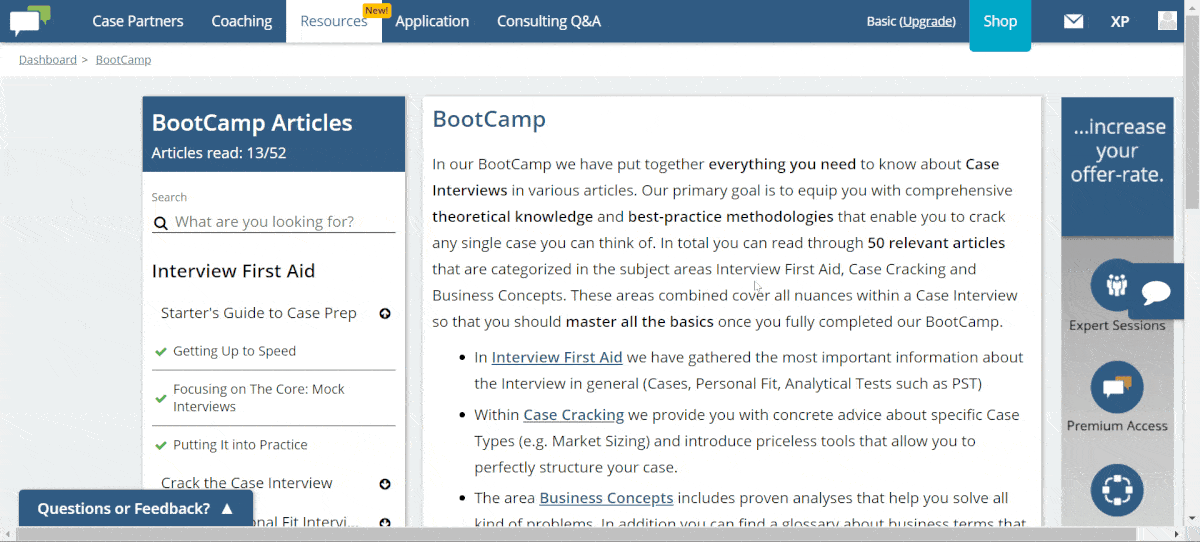 3. You can now choose between two different Q&A overviews:
If you go to the Q&A overview of all questions, you can now find two icons next to the "sort by" drop down menu. These icons allow you to either choose the old "Detail view" or a "Compact view" depending on your preference. This is just a small change to make your experience in our Q&A even better.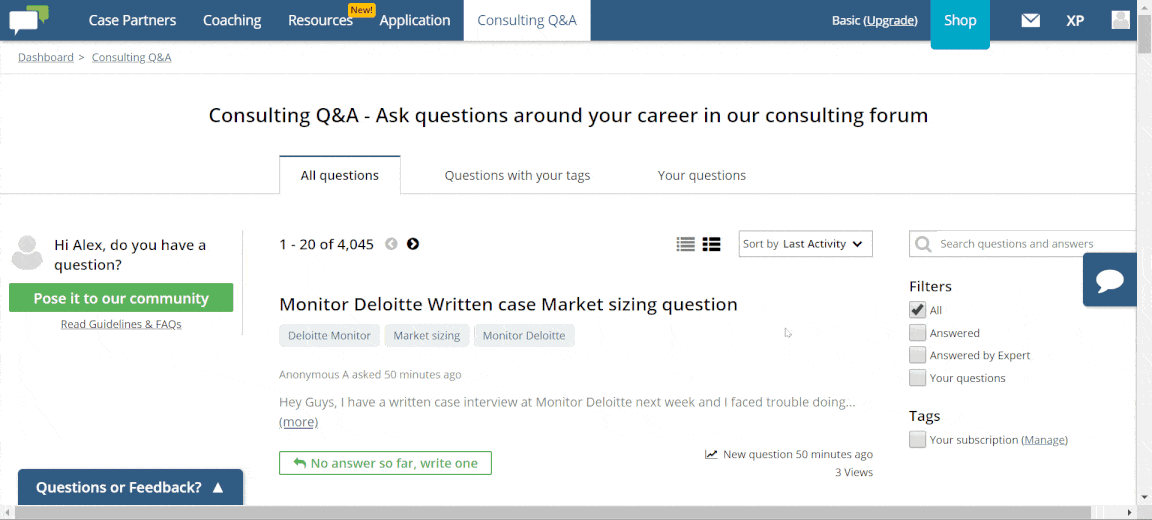 What do you think about these changes?
If you have more feedback, feel free to let me know in the following thread: Help us improve the Consulting Q&A.
Best,
Astrid
PrepLounge Community Management