Dear community,
We hope that you are enjoying your time on PrepLounge. Today, we have great news for you: After coaching hundreds of McKinsey candidates, Francesco is ready to tell you all the secrets no one ever revealed on the Imbellus Test!
McKinsey Imbellus Game Secrets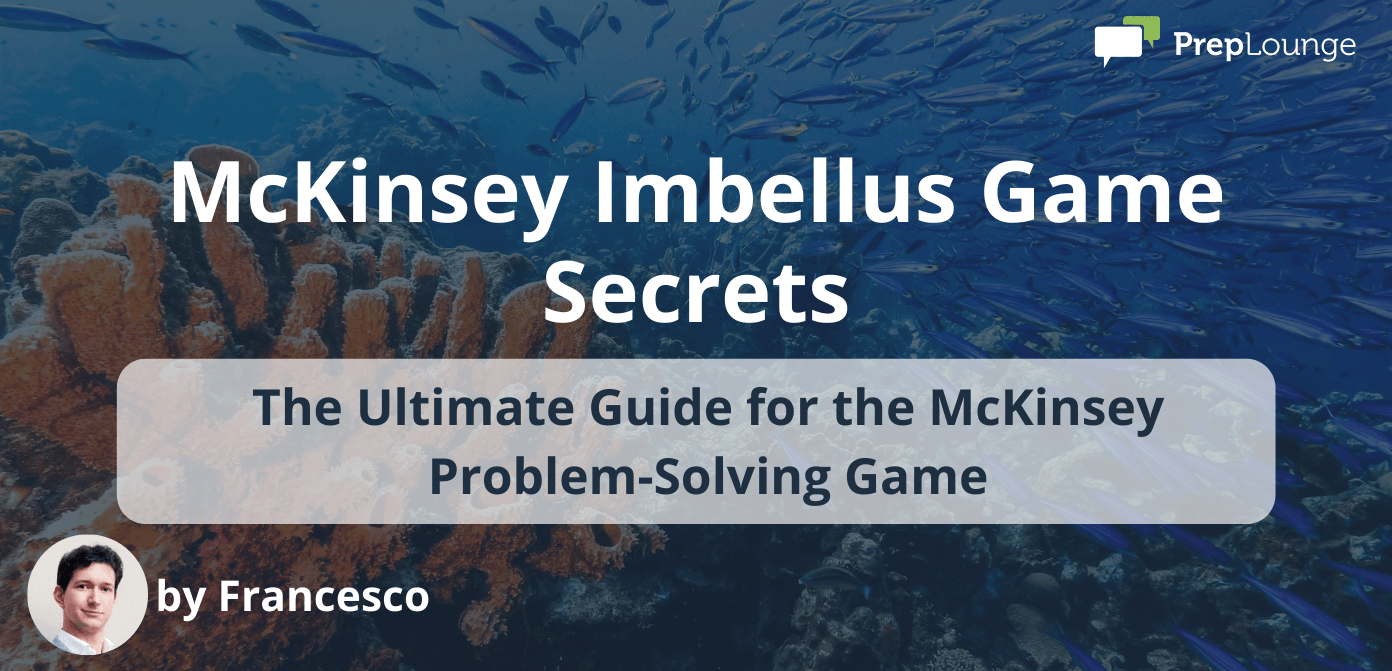 This is the perfect product for you if you are looking for a guide that:
Explains step-by-step how to crack all the Game Scenarios (and not just the popular ones)
Answers all your questions and breaks down all the myths and misconceptions on the Test
Shows you the simple path to master the 5 real skills tested in the Game and move to the next round
And the best part is: For a limited time only, you will receive a free bonus with your guide purchase – The Consulting Industry Cheat Sheet (worth 29$).
Master the skills to hack the Imbellus game and land an offer from McKinsey!
All the best for the rest of your case prep,
Astrid
PrepLounge Community Management