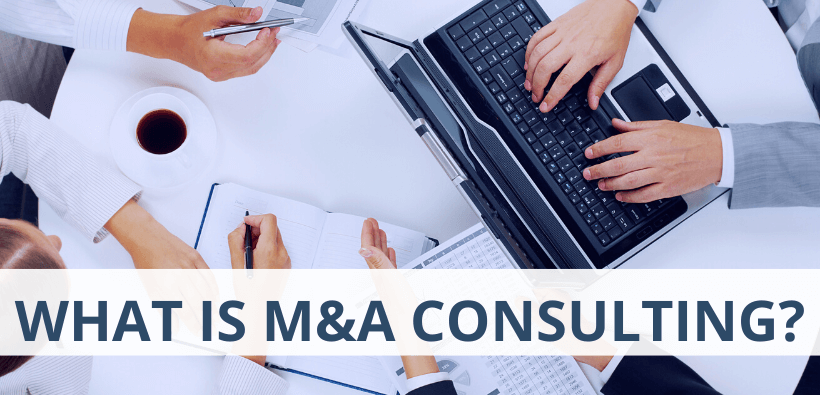 What Is M&A Consulting?
M&A Consulting – That stands for Mergers and Acquisition Consulting. But what do you do in M&A consulting? The tasks of an M&A consultant are essential of a business advisory nature. The field of M&A and thus also of M&A consultants is broad. This includes, among other things, company acquisitions, debt, and equity-financed takeovers, mergers, spin-offs, carve-outs, or cooperations between companies. Our expert Lukasz explains what exactly the goals and tasks are and how to get the best out of your M&A deal. Furthermore, the process and the most common services that you perform in this area are explained in more detail.
What to Expect in This Article

M&A consultants assist clients in all strategic and operational steps related to a (potential) change to their client's business resulting from a merger, acquisition, takeover, joint venture, or IPO. In the age of rising private markets' M&A activity and public IPOs, M&A consulting gained importance and currently accounts for a major share of consulting projects delivered by leading consultancies (e.g., Bain with its focus on work with PE funds, transactional advisory arms of Big 4 companies, M&A consulting boutiques).
The goal of M&A consulting is to provide comprehensive strategic portfolio management and ensure both profitability and growth of the client's business. This includes a wide range of consulting services - M&A consultants support buyer companies in the search for the fitting takeover or merger candidates, develop complex spin-off or divestiture plans, evaluate the potential target company and identify synergies that can be achieved due to potential M&A. Moreover, they assist transactions with the calculation of a purchase slide and handle all further process steps including post-merger integration (PMI). Also, M&A consultancies support the seller side - looking for buyers and investors (e.g., as part of the exit strategy for owners or investment fund), as well as ensuring a fair and smooth conclusion of the transaction for the seller.

To make an M&A deal successful, there is needed not only a great deal of knowledge but also a vast amount of experience. It is often crucial to see beyond the individual figures. M&A consultants help their clients to understand the contexts behind the figures and connect them with global investors, industry experts, or other companies worldwide – including takeover targets – in order to optimize the value creation of a transaction. It is especially crucial in the case of complex constellations (e.g., joint ventures) and special situations with the highest urgency (fire sales) while ensuring the confidentiality of the whole process.
It is important to mention that a successful transaction often depends on the number of stakeholders engaged from the consultancy side. There is often a need for deep, expert knowledge in areas ranging from business administration, to tax, to commercial law, to finance. It is not uncommon for investment bankers and multiple consulting and law firms to be engaged in just a single transaction.
In addition, a successful M&A deal requires proper mediation between the buyer and the seller. M&A consultants are often a strong value-added in the negotiations providing guidance for their clients on key arguments to be raised during the meetings between the sides. A company does not sell or buy itself!
There are a few elements of a typical M&A transaction that can be supported by M&A consultants:
M&A strategy
Market screening & outside-in deep dives
M&A process incl. due diligence, negotiations, and transaction closure
Post-merger integration (PMI)
Firstly, consulting companies are involved in the process of assessment of strategic opportunities (incl. M&A) as part of the exit or growth strategy for the company. An M&A strategy should be an optimal choice for the company given the current market environment and the company's individual situation. M&A opportunity (both buyer and seller) is chosen only if the client can profit from it financially, operationally, and strategically, at the same time weighing a risk related to the upcoming transaction.
Next, if M&A is chosen as a strategy for the company's growth or exit, the process of market screening starts. Consultants crunch through public and private databases to identify the best investors, buyers, or sellers (depending on transaction type) that would fulfill the client's ambitions. Shortlisted companies are then assessed outside-in - consultants conduct deeper analyses of business models and market position of those companies, as well as to conduct initial sizing of potential synergies based on publicly available information. Following this process, shortlisted parties are invited to participate in the M&A process. Meetings with interested parties are organized only for those companies that have signed a non-disclosure agreement.
This is when the M&A process starts. Usually, a core element of the process for M&A consultants is due diligence - a deep analysis of the business. As part of the M&A process, there might be conducted a few types of due diligence projects such as legal, financial, commercial, or vendor due diligence. Depending on core investment hypotheses they aim to uncover key yellow and red flags for the investment, as well as support the valuation process to determine the proposed transactional price. Different scenarios for the company value are analyzed and assessed as future cash flows are the key drivers of the final price as sustainability and the number of future profits is the key motivator for potential buyers. It often exceeds the value of assets in the company - such as hardware or software, as these are the only means to a generation of economic value. Often key differentiators of the price offer between different parties are dependent on expected ROI and synergies achievable through the M&A.
Last but not least, negotiations between interested parties are conducted and upon an agreed price and timeline M&A is concluded. M&A consultants are often involved in these steps by providing mediation services to avoid a potential standstill. Upon successful transaction closure, the post-merger integration process starts. Bringing two businesses together (buyer and seller) is often a complex and delicate task, similar to medical surgery or a transplant. Often both companies have different operating models and cultures. PMI aims to bridge the gaps and standardize businesses to enable value capture for the buyer. At the same time, post-merger integration has the ambitious goal of enabling synergies that were identified during the commercial due diligence process, ensuring at the same time an operational readiness of the acquiring entity.
To summarise, the activity of M&A consultants essentially consists of the search for potential investors/buyers/sellers and advising its clients through the process of negotiations. These activities are coupled with keeping a high level of confidentiality and discretion to avoid potential disturbance by external influences or avoid economic damages to involved parties. This is why M&A consultants are more and more commonly being utilized by corporate clients to keep the process smooth and decrease the risk of its failure.

As discussed earlier, M&A consultants provide support for each step of the M&A process. They support carve-outs, search for target companies, company valuation, capital structure optimization, identification of refinancing levers, and stakeholder management. All these elements can be broken down into specific elements of consulting companies' offerings.
Blueprint assesses M&A as a measure to achieve long-term strategic goals, determination of target sectors and functions with the most value-added for the business, and its value chain with the underlying economics.
Determination of a final valuation range leveraging various valuation methods (such as e.g., discounted cash flows) as well as comparison with publicly traded companies and similar transactions (e.g., through Sales or EBITDA multiples).
Valuation of the ability to service debts including assessment of liquidity and capital structure can also cover optimization of the capital costs and identification of refinancing levers from alternative sources.
Preparation of the transaction through analysis of the company's situation, selection and assessment of potential bidders, development of a persuasive equity story, and final negotiations of indicative and binding offers.
Definition of the requirements with regards to the targets and process, support in search and targets valuation (incl. Due diligence process), support in negotiation and M&A closure.
Utilization of restructuring levers to develop an independent turnaround business case for distressed assets incl. exchange with creditors to restructure debt with a follow-up conclusion of a fire sale to an external investor or strategic buyer.
Operational support to address the most critical success factors for the merger and mitigate risks (such as e.g., misaligned management team, cultural conflicts, slow process, disruption for customers and businesses, lack of value-creation rigor) - this process includes planning & management of integration (PMO), value capture activities, as well as operating model and culture change.

M&A consultants are often engaged in more complex projects with demanding setups for their clients. These include IPOs, separations, joint ventures & alliances.
Firstly, IPOs or in other words public offerings demand strong preparation from the company that wants to become listed. M&A consultants support companies going public in several ways:
Formulating and communicating a compelling strategy to maximize value
Developing strategies for public markets and determining the best IPO timing and structure
Preparing for financial markets entry (including IPO project management, business plans, valuations, financing strategies, listing documents, and analyst and road-show presentations)
Building capabilities needed for long-term success in capital markets
Secondly, separations are often required due to regulatory or strategic reasons. Divestitures of the parts of the business are often complex and comparable to M&A and integration processes. M&A consultants accelerate and manage these smoothly by assisting in divestiture strategy definition (incl. portfolio review and creating an equity store for the transaction), carve-out management (incl. NewCo design and process management), and finally transaction enablement.
Lastly, M&A consultants support clients in sharping the strategic rationale for the partnerships and finding the right partners. Then they support the setup of a joint venture (JV) or alliance in line with desired objectives and visions. Structuring a partnership requires consultants to support legal governance setup, operating model definition, and long-term monitoring. Fewer than 25 percent of JVs achieve all of their initial objectives, and almost 70 percent encounter challenges in the first three years.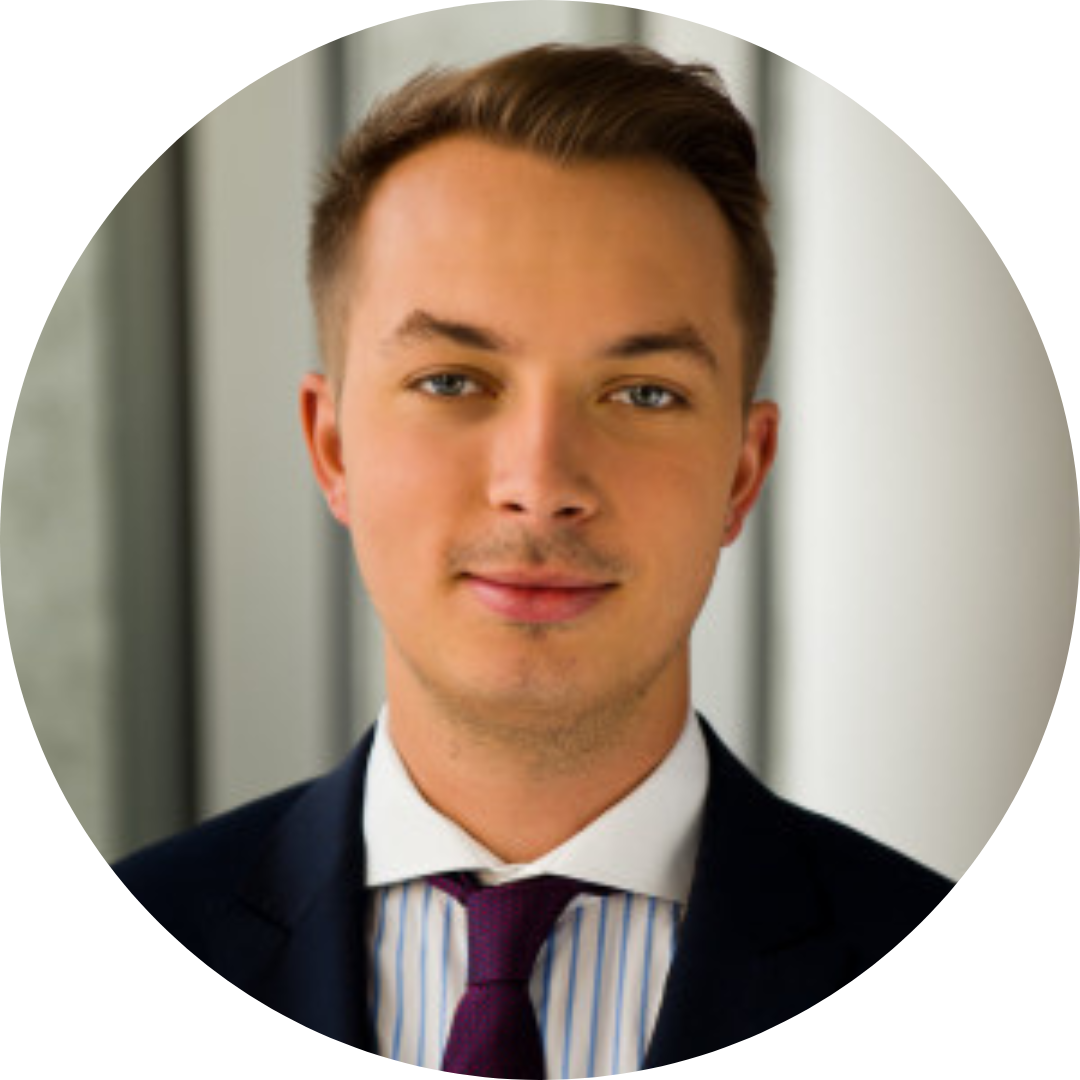 Lukasz
McKinsey | Manager | 200+ successfully prepped candidates | Case study | PEI | Fit interview
Professional Experience: Rocket Internet, Deloitte Consulting, McKinsey & Company
Languages: English, Polish
Location: Germany
After being a consultant for Deloitte, Lukasz has worked for several years as a Senior Consultant at McKinsey. He has helped over 50 candidates land their dream job as he has worked together with consulting firms such as McKinsey, BCG or Bain. Lukasz is currently working as a Manager in a global startup and is also a CoachingPlus Expert here at PrepLounge.
Further Interesting Articles for You