Small CV Review? Is this directed enough or too wide for management consultancy? (Reposting because of little response!)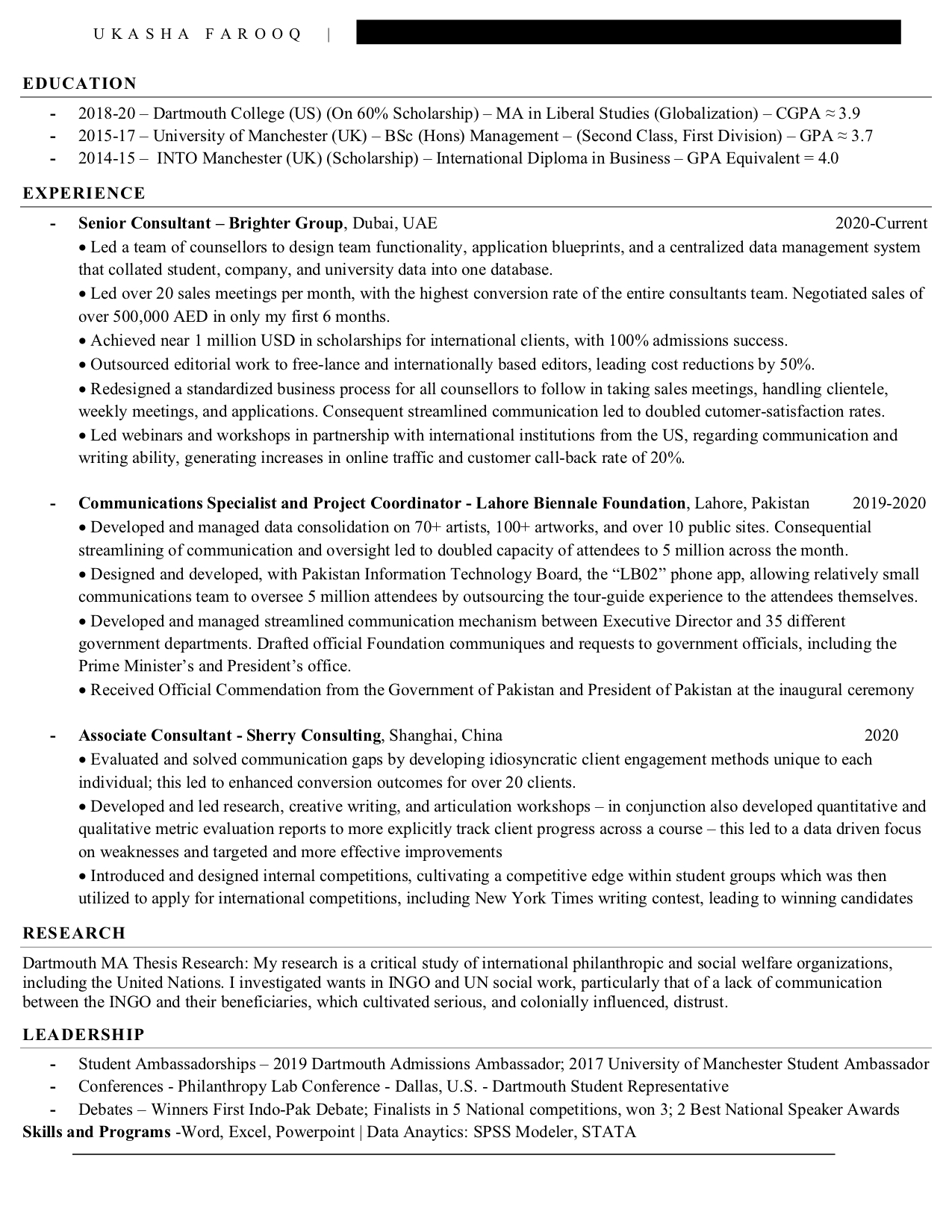 (edited)
Overview of answers
Upvotes

Date ascending

Date descending
Best answer
Hi Ukasha,
My general/quick (not full review) thoughts are as follows:
Consulting-Specific
Yes, your resume has enough consulting-focused verbiage here
Template
You need a new template - there is a LOT of work to be done to make this professional...a few examples:

Education should not be 1 line...each educational experience should look like your work experience
Should put company, then role below
Should put date then country below
Dates should include months
etc.
Content
Not enough skills. Either add more or cut
Any extracirriculars?
Try not to use the same verbs frequently next to each other (Led, Devleoped)
Need to improve bullet points to be more precise, concise, and value/action-drive
Was this answer helpful?
18
Hi Ukasha,
My comments based on a quick review:
Education
Use consistent nomenclature: either CGPA or GPA
Experience
Very wordy & long given you have been in the roles about 2yrs or under
Keep 3 or 4 per entry in this section for consistency and ease of reading
Focus on the most impactful statements- what was the impact of your work? Quantify this
Leadership
Use consistent bullet style and not -
Skills & Programs
Just say IT/Technology skills
Enter space between this and Leadership section above
Was this answer helpful?
15
BCG | 100% personal interview success rate (8/8) and 95% candidate success rate | Personalized interview prep