Hi all, I read Sidi's comments on how frameworks from casebooks are hanging in the air and do not logically relate back to the specific question. I was doing the structuring drills on RocketBlocks and noticed that the recommended answer had no logical reasoning.

Prompt: 
A UK brewer entered the North American market two years ago and has struggled to achieve profitability, despite replicating the same strategy they've successfully used in both the UK and European markets. The CEO has hired our team to help analyze the situation and make recommendations. How would you attack this issue?

RocketBlocks suggested answer: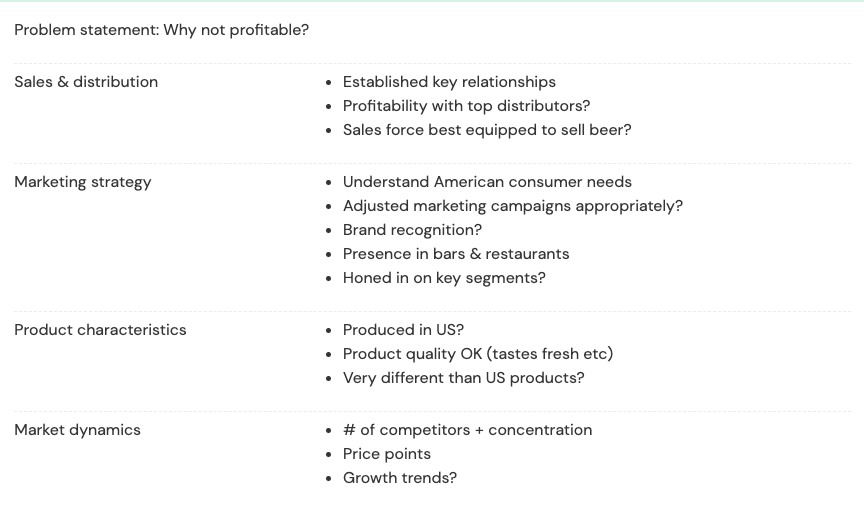 Does the structure make sense in terms of how to solve for profitability?
(edited)