Hi everyone, I saw in many cases that some persons take into account the growth rate when doing market sizing (see below the example).
I think it really makes sense to consider that :
the Volume of a product sold = # products being replaced + # products being purchased for the first time
But in the majority of cases, we only consider the products being replaced. Does that mean that we make an assumption that the growth rate is negligeable ?
Thank you so much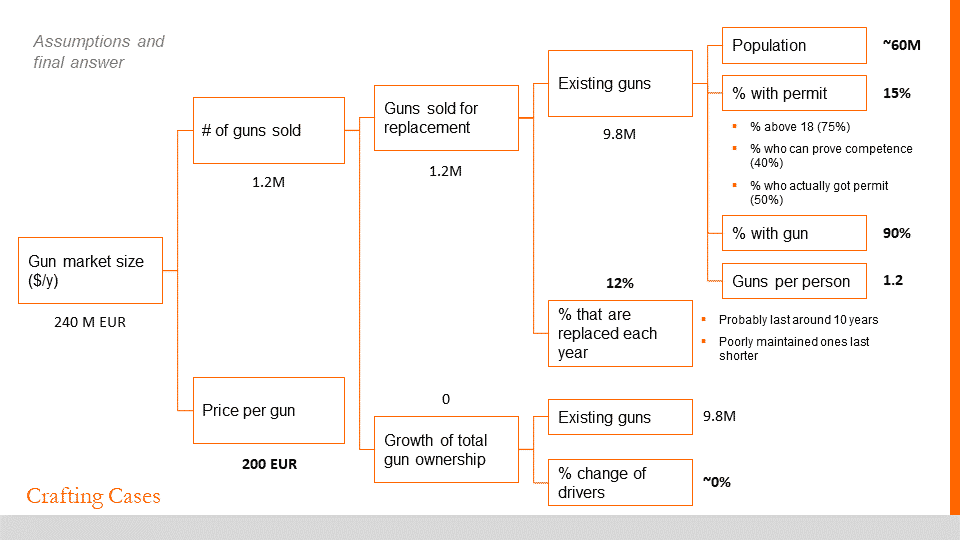 (edited)