Happy Easter dear PrepLounge Community!
We prepared a special raffle for you with the opportunity to win a 6 Week Premium Membership or coupons for your next Premium Membership on PrepLounge!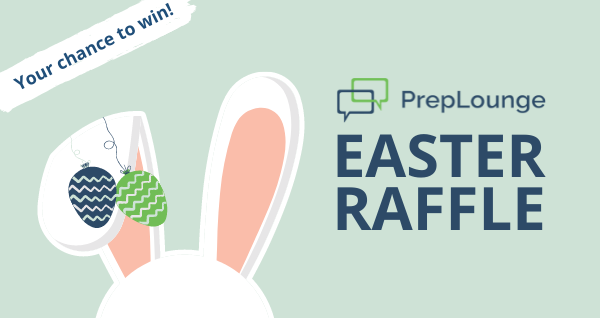 During our special Easter raffle you have the opportunity to win:
❀ 1st - 5th place: 5x 6 Week Premium Membership
❀ 6th- 10th place: 5x 50% off 6 Week Premium Membership
❀ 11th - 15th place: 5x 25% off  6 Week Premium Membership
How?
1. Head over to our LinkedIn or Instagram account (or both to double your chances)
2. Leave a follow and like the post ❤
3. Tag a friend who should join the PrepLounge community as well
When?
➔ From the 14th until the 18th of April!
Don't hesitate to reach out if you have any questions concerning the raffle. I am happy to help!
We wish you wonderful holidays!
Christine
PrepLounge Community Management