Leading during turnaround and growth.
For over 35 years, Struktur Management Partner has been leading major medium-sized companies out of the crisis and into profitable growth. We often protect them from insolvency and liquidation. For entrepreneurs, financiers and for employees.
Within six weeks we develop a turnaround concept: strategically, structurally, operationally, financially and managerially. If we are convinced of the future viability, we also convince the financiers and ensure consistent implementation – if necessary, as a manager with general power of attorney or as Chief Restructuring Officer (CRO).
Our clients appreciate us for our top quality, our pragmatic view of the essentials, our trustworthy communication and our sense of responsibility for success. This is also reflected in our awards.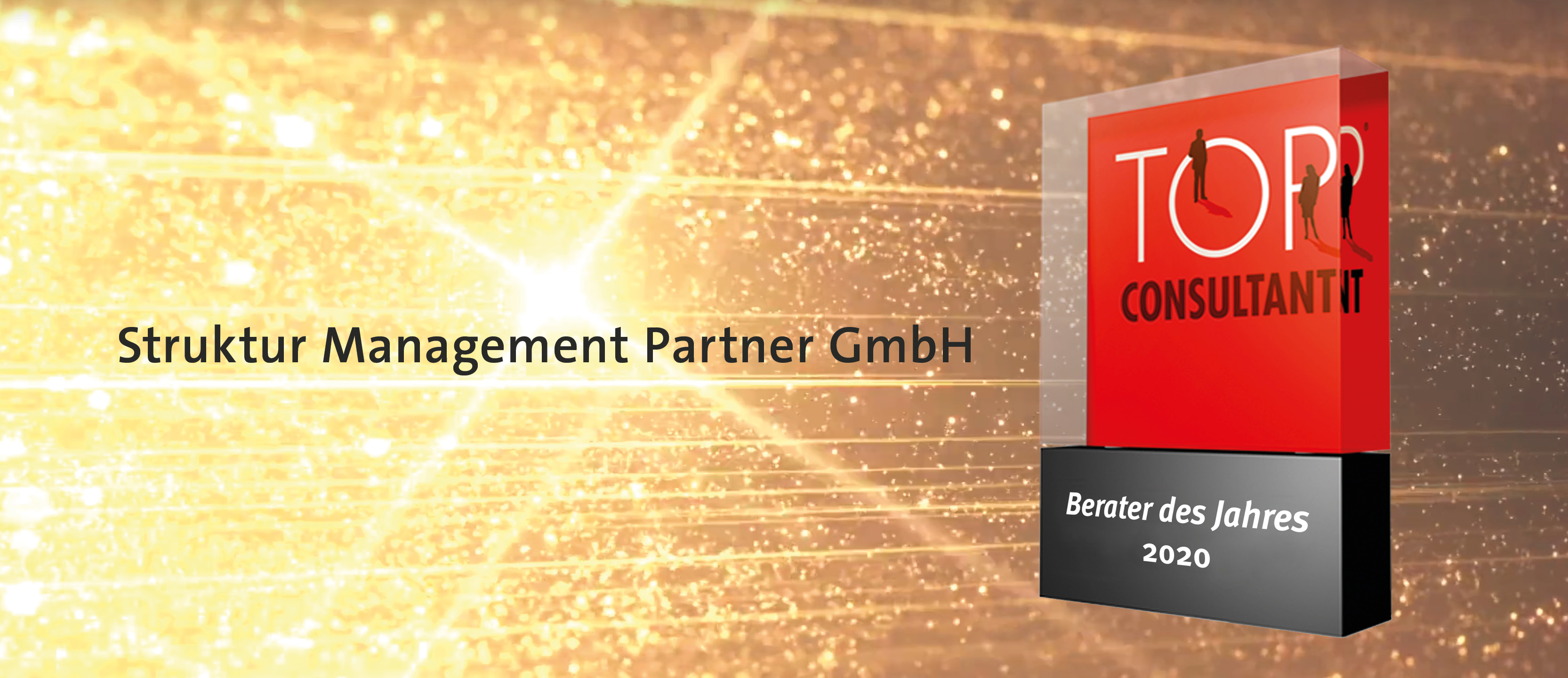 The pioneer of turnaround management leaves all other applicants behind in the TOP CONSULTANT competition. After 2018, Struktur Management Partner has again made the leap into the ranks of the best SME consultants this year – first place in size class C (over 50 experts). The consultant comparison is based on a scientifically conducted, anonymous customer survey under the direction of Prof. Dr. Fink and Ms. Knoblach together with a jury. It provides orientation in the choice of consultant and discusses the questions:
How professional did the management consultants appear?

How satisfactory was the consulting service?

What was the impact of the cooperation?
What is remarkable about this award is the difficult, often emotionally charged and sometimes conflict-based consulting environment "Turnaround Management". It is a particular challenge for a consultant to continuously support clients to their utmost satisfaction when many painful business decisions have to be made at the same time. All the more reason for us to be proud to be awarded first place among consultants for medium-sized companies despite this exciting environment. This is only possible with an appreciative, professional consulting management and extraordinary employees.
You can find out more about the work of a turnaround consultant in our video "What do these consultants actually do".