Assuming no household owns more than one refrigerator, range or washer, which of the following conclusions is true based on data provided in Exhibit#1?
(a) Average unit price in ranges is decreasing since 2002
(b) Washer prices should increase by over 40% until 2009
(c) Total market for the three categories will be of at least $8.8B by 2010
(d) Penetration of washers will be growing at above 5% annual rate until 2009
Answer is B, how can I get the price for every one of them or why I should assume that?
Thank you very much!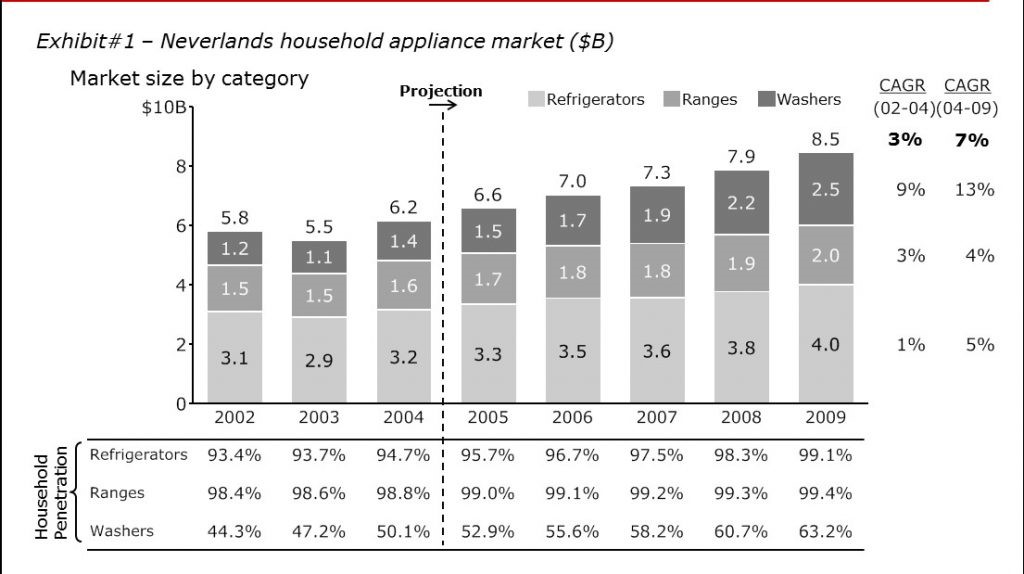 (edited)