Dear community,
behind the scenes, we've been working hard on a new feature that you've asked for a lot: structuring drills. And now they are finally here!
Structuring is the most important and fundamental criteria of success in your case interviews and from now on you can practice exactly that crucial skill to pass your case interview successfully with the help of 20 case prompts (with more to come). This is what you can do now:
Practice structuring complex case prompts and business problems by using MECE buckets and sub-buckets.
Share and compare your answer with the community and upvote structures that you think are best.
Evaluate your own structure based on the top answer and continue improving your structuring skills!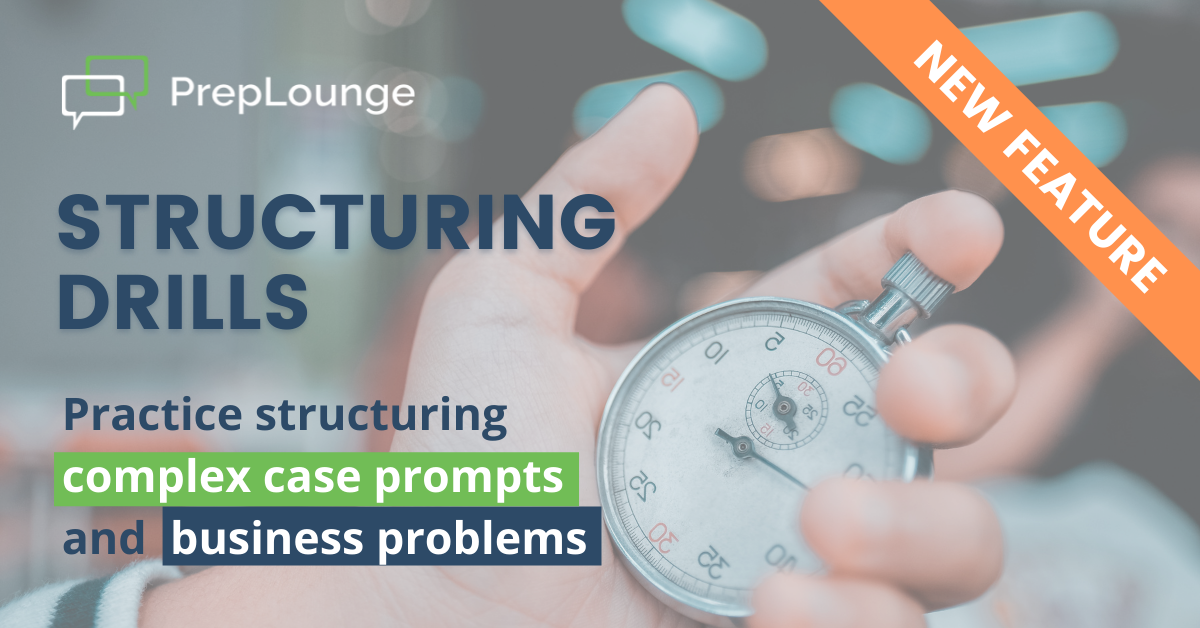 Take a look and upload your structure proposal, then you can already see a few more structures because some of you were already very fast and have used the new feature. And don't forget to upvote your favorites, so we can find the best structure suggestion from the community together.
 
We hope that the structuring drills improve your case prep significantly! Let us know what you think about the new feature.
All the best for the rest of your case prep,
Jana
PrepLounge Community Management