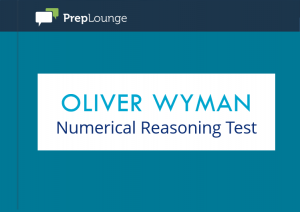 Oliver Wyman Numerical Reasoning Test by PrepLounge
Numerical Reasoning Test with 30 questions + solutions
Created by former Oliver Wyman consultants
Covers all important question types
Is this product the right choice for you?
For over 6 years, we have helped tens of thousands of students and graduates to successfully start their consulting career. During our mission, we always work on improving our offers and material for your case interview preparation. Filling the gap of lacking practice material for Oliver Wyman's Numerical Reasoning Test, we designed challenging tests that are perfectly structured in order to optimize your test performance. The additional support of ourexpert network of over 200 former consultants with more than 1,200 years of work experience and over 4,000 case interview coachings in total allows us to ensure the quality of this prep material.
Focus on Math Problems like
Includes
Instructions
Page 1
Get a short overview of the practice test, the instructions and rules you will face during Oliver Wyman's Numerical Reasoning Test.
30 multiple-choice questions
Page 2-9
Working with a team of experienced Oliver Wyman consultants, we made sure that the question types have the optimal difficulty.
Answer sheet for your practice
Page 10
In the answer sheet, you can note your answers and calculate your final points.
Detailed answer key
Page 11-17
Use the detailed explanations in the attached answer key to understand your mistakes and learn for the next practice round.
Get the best math preparation using PrepLounge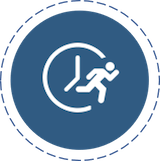 Practice under real conditions
Brush up your maths knowledge and get ready to answer all question types.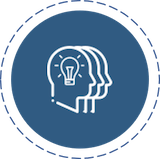 Be best prepared
Get a real test experience with our practice test developed by former Oliver Wyman consultants.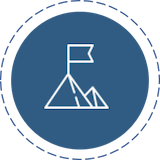 Exploit your potential
Identify your weaknesses and set the right focus for your preparation.
Oliver Wyman Numerical Reasoning Test by PrepLounge
USD 29

Any open questions left? Check out our FAQ
How close is this practice test to the actual Oliver Wyman Numerical Reasoning Test?

Our practice Numerical Reasoning Test is developed by former Oliver Wyman consultants and has the same structure as the actual test by Oliver Wyman. Furthermore, we ensured that the level of difficulty is optimal to prepare you for the real test. You will get challenging questions that are not easier than Oliver Wyman's test, so you will not get any surprises on your test day.

Why is the Numerical Reasoning Test considered so difficult?

What makes the Oliver Wyman Numerical Reasoning Test particularly difficult is the heavy mathematical focus, the time pressure as well as its negative marking. This is why the right kind of practice is crucial for your success.

How should I practice for Oliver Wyman's Numerical Reasoning Test?

You should brush up your maths skills and then go through practice tests multiple times. Practicing free online GMAT questions is a good start, but even better is focusing on material drafted specifically for the Numerical Reasoning Test. This is quite rare which is why we at PrepLounge designed this practice test for you.

Can you give me more information on Oliver Wyman's Numerical Reasoning Test?

If you haven't already, check out the article Cracking Oliver Wyman Numerical Reasoning Test - 8 Important Tips to Help You Crunch Those Numbers. For further questions on the test, feel free to ask on the Consulting Q&A.