BCG Potential Test/Online Case #1 by Francesco
BCG Potential Test with 23 questions
Created by ex-BCG consultant Francesco
Format and style for a real test experience
Is this product the right choice for you?
As one of the largest and most prestigious consultancies worldwide, the Boston Consulting Group uses the BCG Potential Test as a tough first hurdle during their selection process. Many candidates already get eliminated at this stage, but by providing you with the best test practice material coach Francesco wants to make sure that you are not one of them! His practice BCG Potential Tests will give you the real test experience and avoid any surprises on the actual test day. The test covers all challenging question types that can await you during the test. The format of the test is 23 questions in 45 minutes, thus it doesn't resemble the chat bot version present in some offices; however, many candidates found it useful to train for the math part of that test, as well. In order to increase your chances of success, all you need to do is set the timer and get started with an intense prep session – the clock is ticking!
If you have any questions on the test, you can contact the author Francesco.
Includes
Case Briefing
Page 4
Get a short overview of the case and what the client is expecting from you.
23 multiple-choice questions
Page 5-28
Former BCG consultant and top PrepLounge coach Francesco made sure that the question types have the optimal difficulty.
Answer key
Page 29
In the answer key, you can note your answers and calculate your final points.
Detailed answers and explanations
Page 30-39
Use the detailed explanations in the attached answer key to understand your mistakes and learn for the next practice round.
About This BCG Potential Practice Test
Question types
Math questions
Text comprehension
Graph & data interpretation
Brain teasers
Logical reasoning
Test format
23 questions
45 minutes
One single case
6 case sections
Industry: Smartphone gadgets
Scoring system
+3 points for a correct answer
0 points for no answer
-1 point for a wrong answer
Get the Best BCG Potential Test Preparation
Practice under real conditions
Set your timer to 45 minutes, take a pen and scratch paper for the real test experience with practice tests based on the real BCG Potential Tests.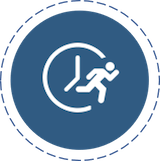 Identify your weaknesses
Identify areas that you struggled with and try to overcome your weaknesses by setting the right focus for your preparation.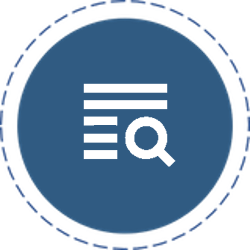 Pass the BCG Potential Test with confidence
If you are well-prepared, there is no reason for you to be anxious on your test day. Ace the test and good luck for the rest of your case prep!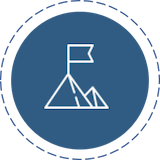 Evaluate your performance
When time is up, have a look at how far you have made it and calculate your points. Part of what makes the BCG Potential Test so challenging, is the negative marking.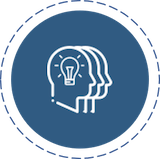 Continue and improve your speed
Go through your BCG Potential Practice Tests again and see how much you have improved in speed and results.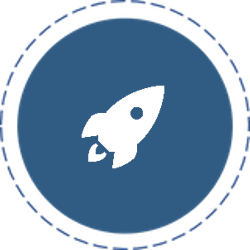 About the Author of the Test
#1 Expert for Coaching Sessions (3.300+) | 1.300+ Reviews with 100% Recommendation Rate | Ex BCG | 8+ Years of Coaching
BCG

English, Italian, Spanish

Singapore
Francesco is an interview coach, former BCG consultant and tech entrepreneur. He is the #1 coach on PrepLounge.com for meetings done, where he completed more than 3.000 expert sessions.
As a coach for consulting interviews, Francesco helped hundreds of candidates to land offers from McKinsey, BCG and Bain. Since 2016, he organizes consulting bootcamps in some of the leading universities in Europe.
As a consultant, Francesco joined BCG in the Milan office, where he worked on projects in the energy, industrial goods and consumer goods sectors. After BCG, he worked in venture capital in Germany as an angel fund associate.
As an entrepreneur, Francesco founded two companies in Europe and Asia in the entertainment and EdTech sectors. He is currently leading a Singapore-based company and supporting startups as a strategic advisor.
BCG Potential Test/Online Case #1 by Francesco
USD 39

Any open questions left? Check out our FAQ
How close is this practice test to the actual BCG Potential Test?

This practice test was developed by an experienced ex-BCG consultant and has the same structure, format and design as the actual BCG Potential Test. The difficulty level is just right to prepare you for the actual test and avoid surprises on the day of the test.

Why do I need to practice the BCG Potential Test?

Time pressure is the most difficult part of any screening test which is why practicing and improving your speed is key. You should go through as many practice tests as possible. Besides this practice test, you can use the free material provided by BCG as well as our other practice tests for an optimal test preparation.

How can I make the most out of this practice BCG Potential Test?

Using this test gives you the possibility to get the real test experience. However, there are some things you should do: Since the BCG Potential Test takes place online, it is best that you do not print the pages but go through the test on screen only using scratch paper. Limit your time to 45 minutes and check how far you make it. After that, have a look at the solutions, revise and retry the test. Find more practice material focusing on your weak points in order to reach perfection.

I applied for BCG. Will I have to do the BCG Potential Test?

Depending on your location, your experience, the position and office you are applying to, you will or will not have to pass a BCG Potential Test. In order to make sure, please check with your HR contact person whether the test is used or if any other test is part of your application process.