Hi everyone!
We hope you enjoy your time on PrepLounge and that your case prep is going well!
If you are currently preparing for the McKinsey Imbellus Test, we have great news for you!
Francesco, one of our most successful coaches on PrepLounge, has put together a combination of a guide and video content that will make it even easier for you to prepare for the McKinsey Imbellus Test.
With this product you will:
Watch how to crack the ecosystem game in 25 minutes
Learn from 8 videos all the tips and tricks of the 1st scenario
Receive for free the McKinsey Imbellus Game Secrets guide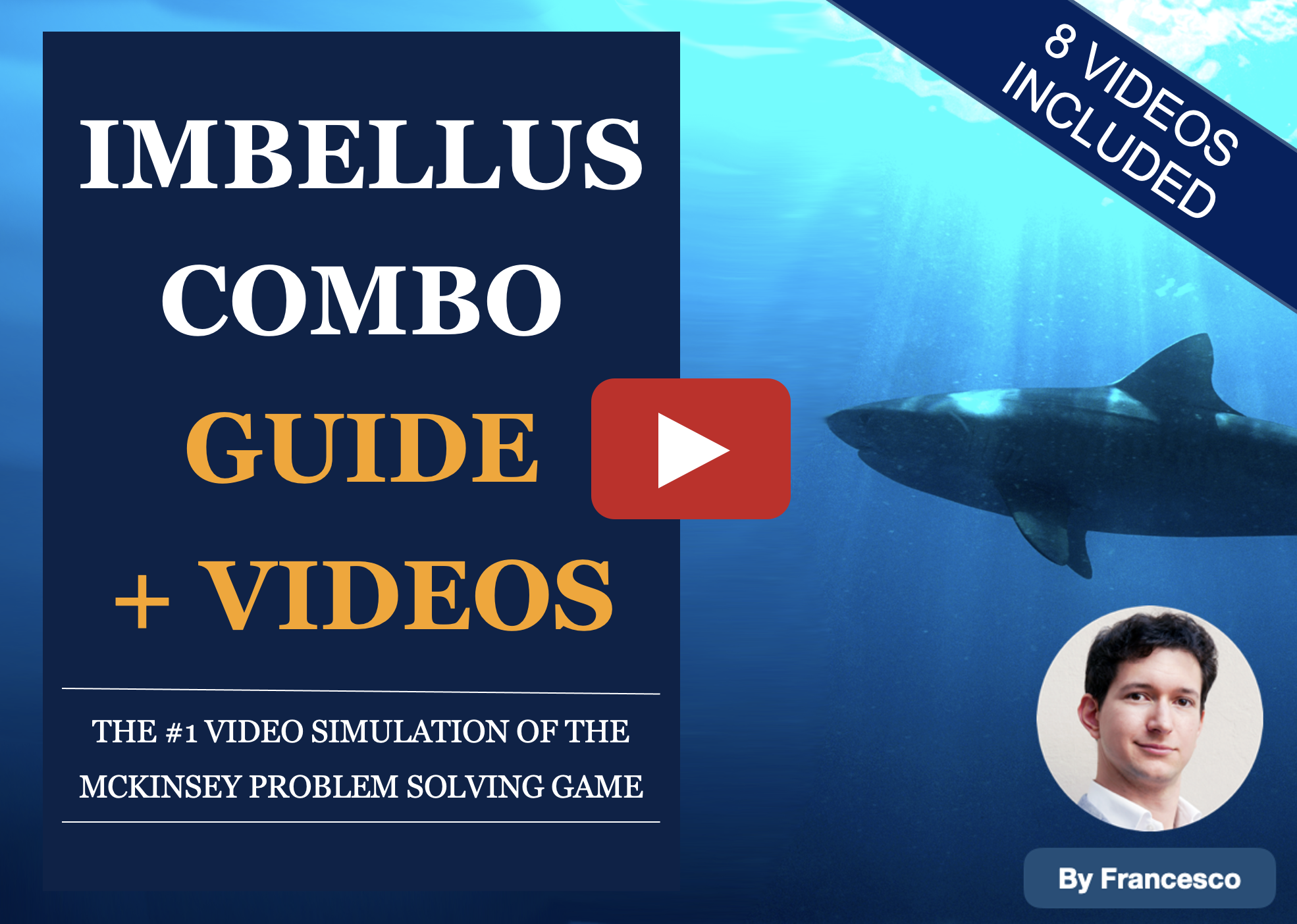 Download the Imbellus Combo now and get for free the Consulting Industry Cheat Sheet (worth $29) – you will get access to key insights of the 17 most common industries in case interviews.
On top of that Francesco offers a limited number of coupon codes: Use the code COMBO21 and get 10% off the Imbellus Combo.
If you have any questions, feel free to reach out directly to Francesco. He will be happy to provide further information.
Good luck with your interview and test preparation!
Christine
PrepLounge Community Management