Dear PrepLounge Community,
We have something new to offer to you – the Consulting Math Workbook by Udayan!
If you are scared of analytical questions in a case interview or if the idea of math intimidates you, then this guide is a great way for you to jump into the most common types of mathematical concepts that are tested as part of the consulting interview!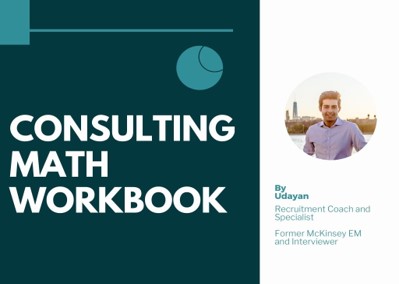 This is the perfect product for you if you are looking for a workbook that:
Focuses on the most important math concepts for consulting
Gives detailed explanation on each concept with use cases
Comes with many practice problems with detailed solutions
Start practicing your math skills with this Consulting Math Workbook today!
If you have any questions, feel free to reach out to Udayan, he is more than happy to provide further information!
Good luck with your case prep!
Christine
PrepLounge Community Management