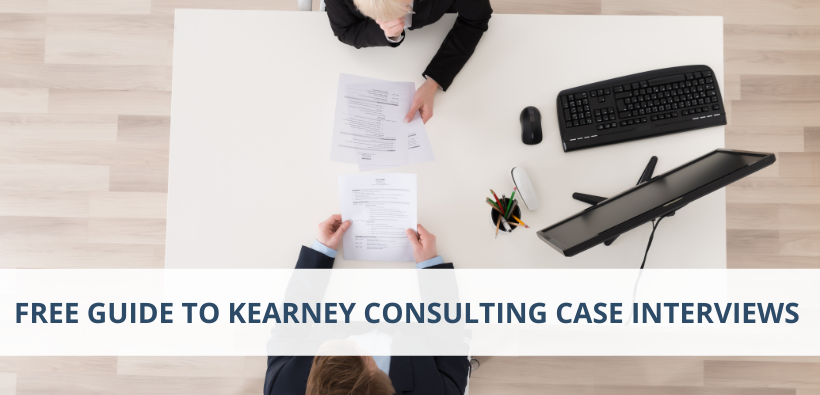 Free Guide to Kearney Consulting Case Interviews
Do you want to apply for a job at Kearney? This article will give you information about the company and the requirements and expectations for applicants. Furthermore, you will get deeper insights into the application process and exclusive tips to score better at Kearney.
Kearney is a global consulting firm founded by a McKinsey partner in 1926. Since Andrew Thomas Kearney (A.T. Kearney) broke away from McKinsey to found his rival firm, the company has grown to revenues of over $1.4 billion and 3,500 employees in over 60 countries.
In 2020 the firm undertook a major rebranding, moving away from its founder's name A.T. Kearney to simply 'Kearney'. This is a move away from their single founder heritage into a wider, encompassing brand of Kearney that is focused on all of their people.
Kearney is considered a top strategy consulting firm and attracts top talent from undergraduates, MBAs, PhDs, and industry every year. The firm uses multiple case interviews to assess all of its applicants.