McKinsey PST #2 by Gaurav
PST with 26 questions
Created by ex-McKinsey consultants
Industries: Retail, energy, franchise
Is this product the right choice for you?
If you are invited by McKinsey to take their Problem Solving Test as part of the screening process, congratulations! You have made the first hurdle. To make it to the next round, you will have to face the extrem time pressure that awaits you during the test. Therefore, a good level of preparation and exercise is necessary for you. This challenging PST will help you during your practice as it is perfectly structured and up-to-date in order to optimize your PST performance. What are you waiting for? Get started!
Business Scenarios in the Test
Includes
Instructions
Page 1
Get a short overview of the practice test, the instructions and rules you will face during McKinsey's PST.
26 multiple-choice questions
Page 2-14
Former McKinsey consultant and PrepLounge coach Gaurav made sure that the question types have the optimal difficulty.
Answer sheet for your practice
Page 15
In the answer sheet, you can note your answers and calculate your final points.
Detailed answer key
Page 16-21
Use the detailed explanations in the attached answer key to understand your mistakes and learn for the next practice round.
Get the Best PST Preparation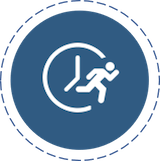 Practice under real conditions
Improve your math speed and practice speed reading to boost your score.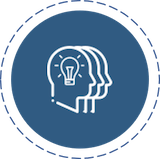 Be best prepared
Get a real test experience with PSTs that are developed by former McKinsey consultants.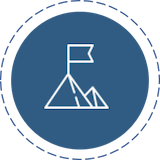 Exploit your potential
Identify your weaknesses and set the right focus for your preparation.
About the Author of the Test
Ex-Mckinsey|Certified Career Coach |Placed 500+ candidates at MBB & other consultancies
McKinsey & Company

English

India
Gaurav is a former McKinsey consultant with 6+ years of experience in management consulting. He has executed consulting assignments across Asia, Europe & Africa in a variety of industry sectors and functions. Later in his consulting career, he was involved in the recruitment and professional development of young consultants.
Since 2014, Gaurav coaches management consulting aspirants through various platforms (including PrepLounge) and leading business schools across the world. Apart from being one of the most sought-after coaches for case interview preparation, he has authored several Business Cases, Problem Solving Tests and 'How-To' Guides.
Moreover, Gaurav works as an executive coach. He coaches mid & senior management executives through their career transitions. Gaurav is ICF (International Coaching Federation) accredited coach and NLP (Neuro Linguistic Programming) practitioner.
McKinsey PST #2 by Gaurav
USD 39

Any open questions left? Check out our FAQ
How close is this practice test to the actual McKinsey PST?

This practice test was developed by an experienced McKinsey consultant and has the same structure as the actual PST by McKinsey. The difficulty level is just right to prepare you for the real test. You will get challenging questions that are not easier than McKinsey's PST, so you will not get any surprises on your test day.

How can I implement this test in my McKinsey PST practice?

Practice makes perfect, but your time is limited. This is why, you should go through the McKinsey PST guide first in order to understand the test. Then, you should go through as many practice PSTs as you can. Use the free material by McKinsey as well as our different practice tests for an optimal test preparation.

Is it necessary for me to practice for McKinsey's PST?

Sadly, many candidates make the mistake of completely neglecting the PST preparation and thus, fail in landing their dream McKinsey job offer. McKinsey's PST is no rocket science, but due to the immense time pressure, a thorough practice is necessary. You will regret it if you underestimate it!

Can you give me more information on McKinsey's PST?

If you haven't already, check out the article Battle against McKinsey's PST - 10 Essential Tips to Get Outstanding Results. For further questions on the test, feel free to ask on the Consulting Q&A!