Hi everyone!
Are you considering buying a Premium Membership or renewing your current one? Then you should definitely make use of our current deal. For every 6-week Premium Membership purchase by next Friday, we will give you 4 weeks on top - worth $60!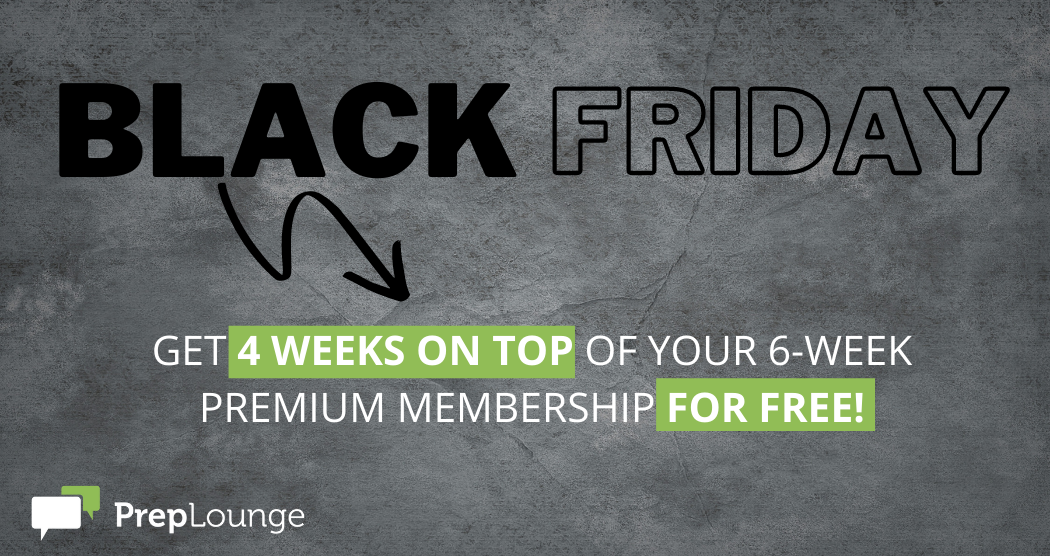 All you have to do is use the code "BLACK2020" during the checkout process of your 6-week Premium Membership purchase.
Our Black Friday Week lasts until the upcoming Friday! What are you waiting for? Get your deal now!
If you have any questions, feel free to send me a message!
Best,
Christine
PrepLounge Community Management