Dear PrepLounge Community,
Are you ready for the first guide on PrepLounge that will give you specific industry insights to help you specialize your case prep? We are happy to announce that PrepLounge coach Udayan, ex McKinsey Engagement Manager in New York with 7 years of recruiting experience, created this easy-to-read guide on the complicated pharmaceutical industry in the United States.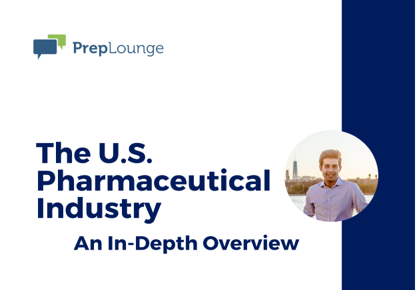 What's in it?
➥ An easy-to-understand guide on the highly complex U.S. Pharmaceutical Industry
➥ Information on the drug approval process, trends, and key players in the industry
➥ Clear charts and data to help you prepare for your interview!
If you have any questions about this guide you can directly ask underneath this thread or just reach out to Udayan. He will be happy to help! 
Good luck with your applications and your case interview prep, 
Christine
PrepLounge Community Management