Hi there,
Are you happy to be part of the PrepLounge community? Then invite your friends to join us and get 50% (!) off your next Premium Membership if they become a Premium Member – for a limited time only!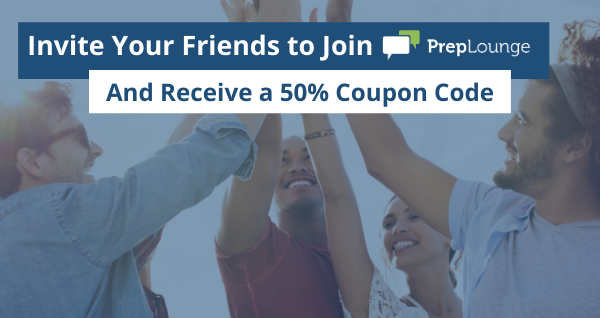 How?
1. Copy your referral link or text invitation
2. Share the referral link with your friends on social media, via email, or messenger. The more friends you invite, the better!
3. For every friend who buys a Premium Membership, you will receive a 50% coupon code for that membership.
Don't hesitate to reach out if you have any questions about the referral program. I am happy to help!
All the best for your case interview preparation,
Christine
PrepLounge Community Management