You will join a strategy consulting firm soon or have recently joined one? The first few months will lay the foundation for your future career success! This "First 100 days in Strategy Consulting" survival guide contains the most important tips on how to perform well during the first months.
Perform outstandingly on first projects
Build an internal network
Develop your consulting skills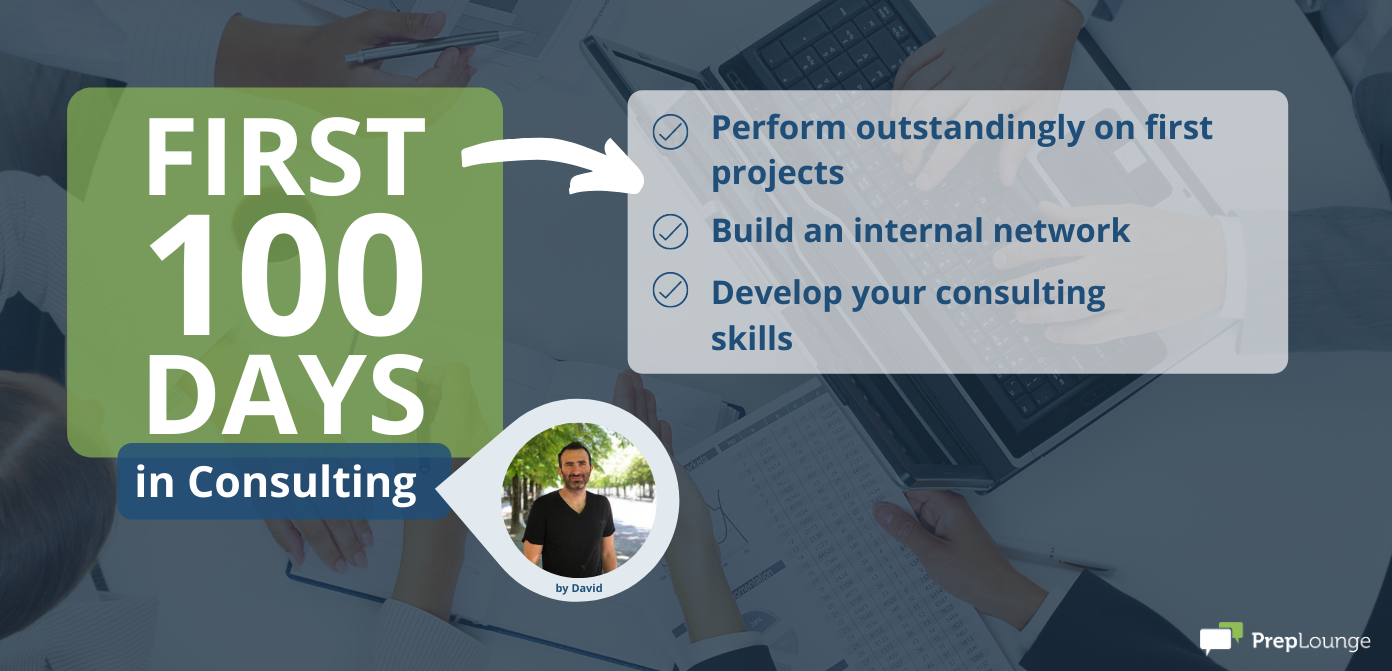 ​Are you ready?

All the best and stay healthy,
Christine
PrepLounge Community Management