How do I print cases? Can I do that only if on Premium? Is there a limit or can I print them all in a day?
Title
Overview of answers
Upvotes

Date ascending

Date descending
Best answer
Hi there!
Our PrepLounge case coaches have already given the correct answer but I'd like to verify it from our side. You can download and print cases from our Case Library only if you are on a Premium Membership. If you are a premium member, there is no limit, you can download the cases immediately.
Hope this helps!
Best,
Christine
Community Management

Hi there,
You can either hit ctrl + p or (better) click "download case" at the bottom of the case.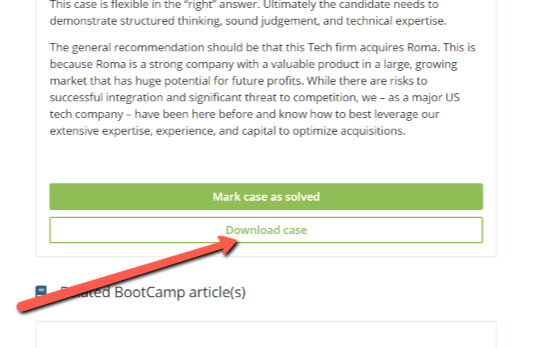 For a premium version, you can download a case and then print it. It has no limit, you can download as many as you want.
You can download cases, but will need a premium subscription for that.