Hello community, 
I have been facing some trouble understanding the rationale behind the financial statement analysis and recommendations advanced in this case. I am attaching the entire case solution. 
Sequence is from bottom to up 
Two questions I have are: 
1. What numbers from which specific part of the exhibit have they used in order to conclude 1.6 and 1 M and 400,000? 
2. What is the reasoning behind using these numbers and assuming these numbers to be constant? 
My two biggest concerns are: 
1. It makes more sense to focus on the single biggest source of revenue for a university, which is its tuition. Although grants constitute a good portion of revenue, it is secondary in my opinion. However, this case seems to prioritise this. Department and research did cross my mind during clarification prior to frameworking, but it was not a priority. The entire case rests on research. 
2. Assuming the numbers to be constant for our university, while replicating the income statement of some other university, seems like a dangerous assumption, since revenues and costs change year-by-year.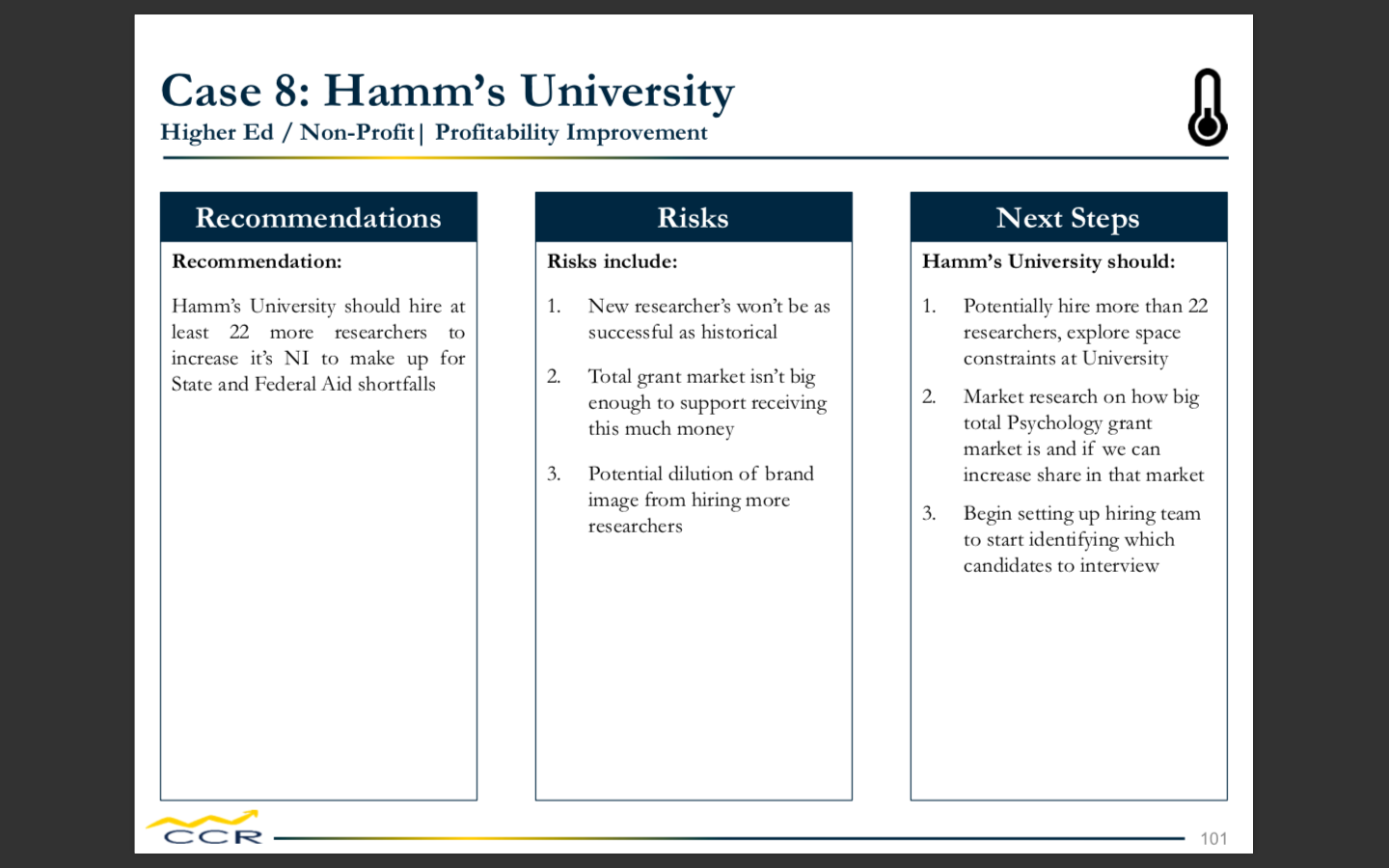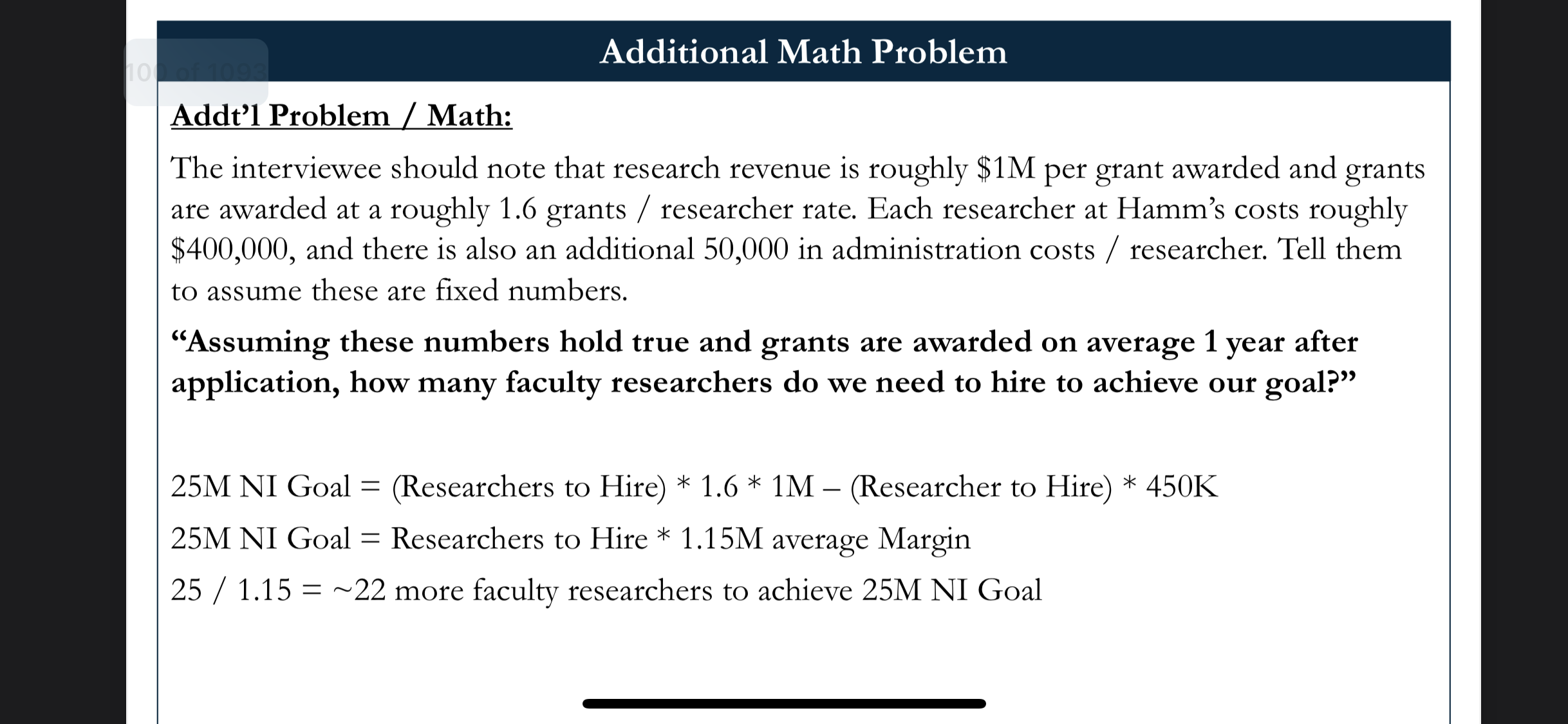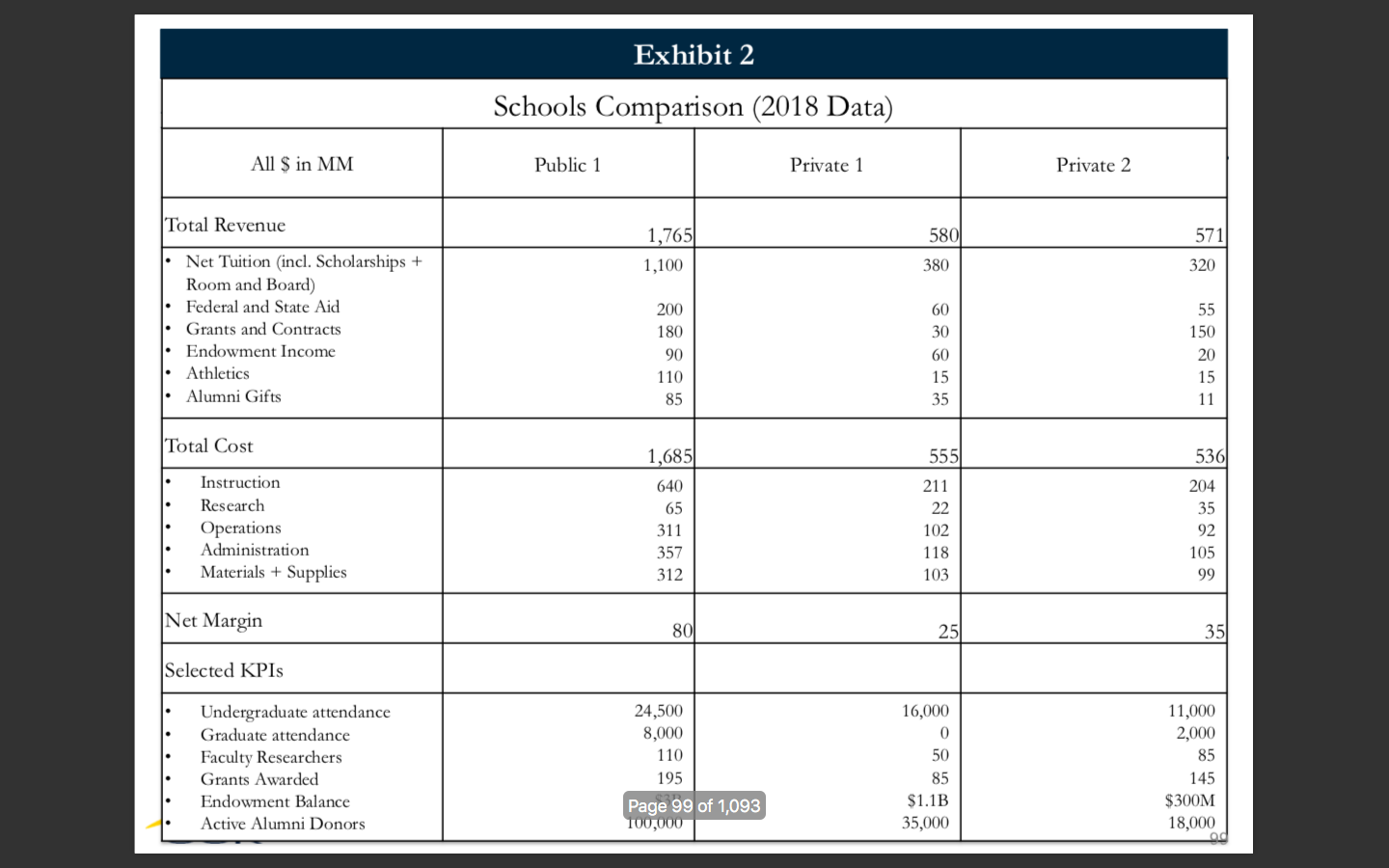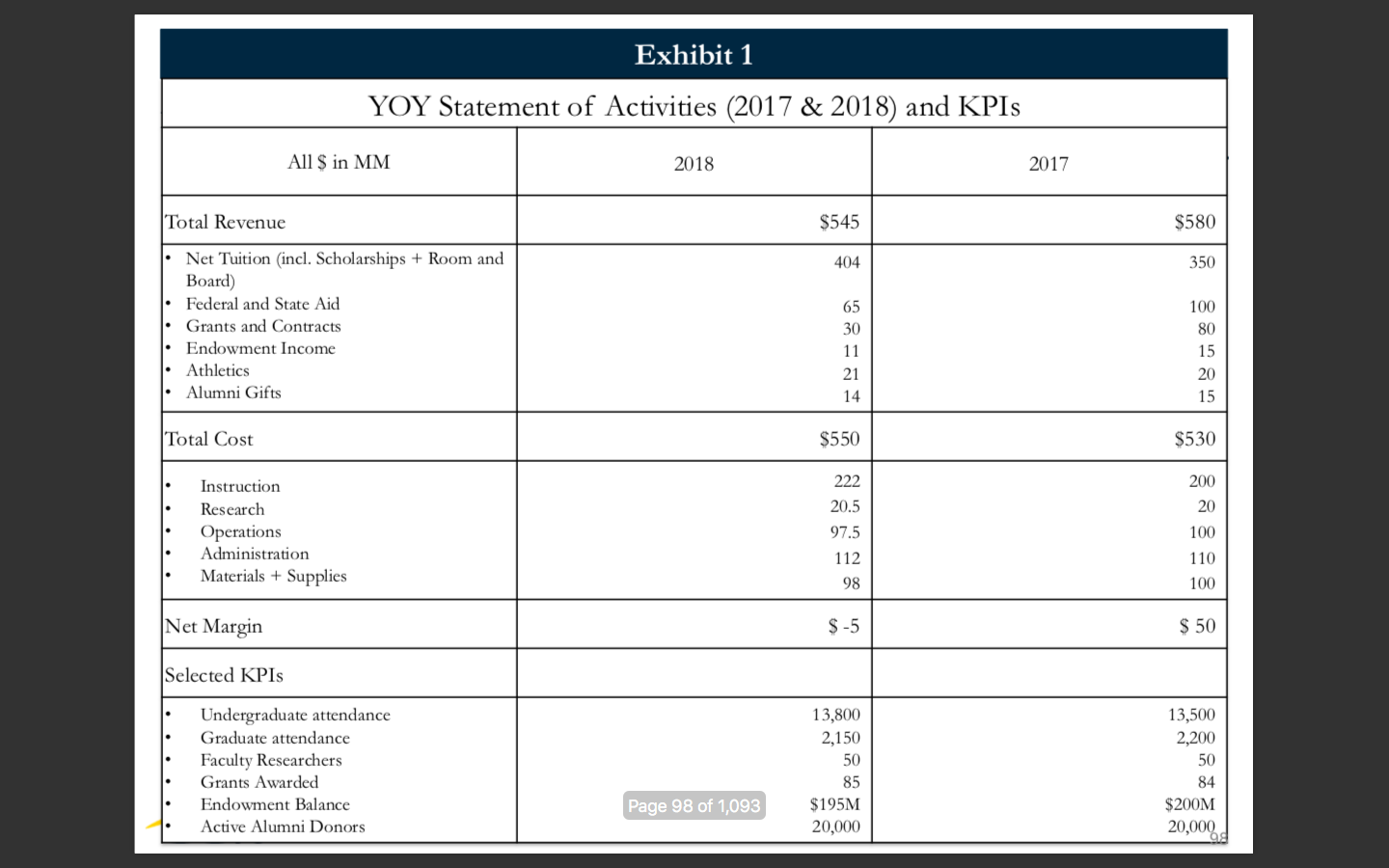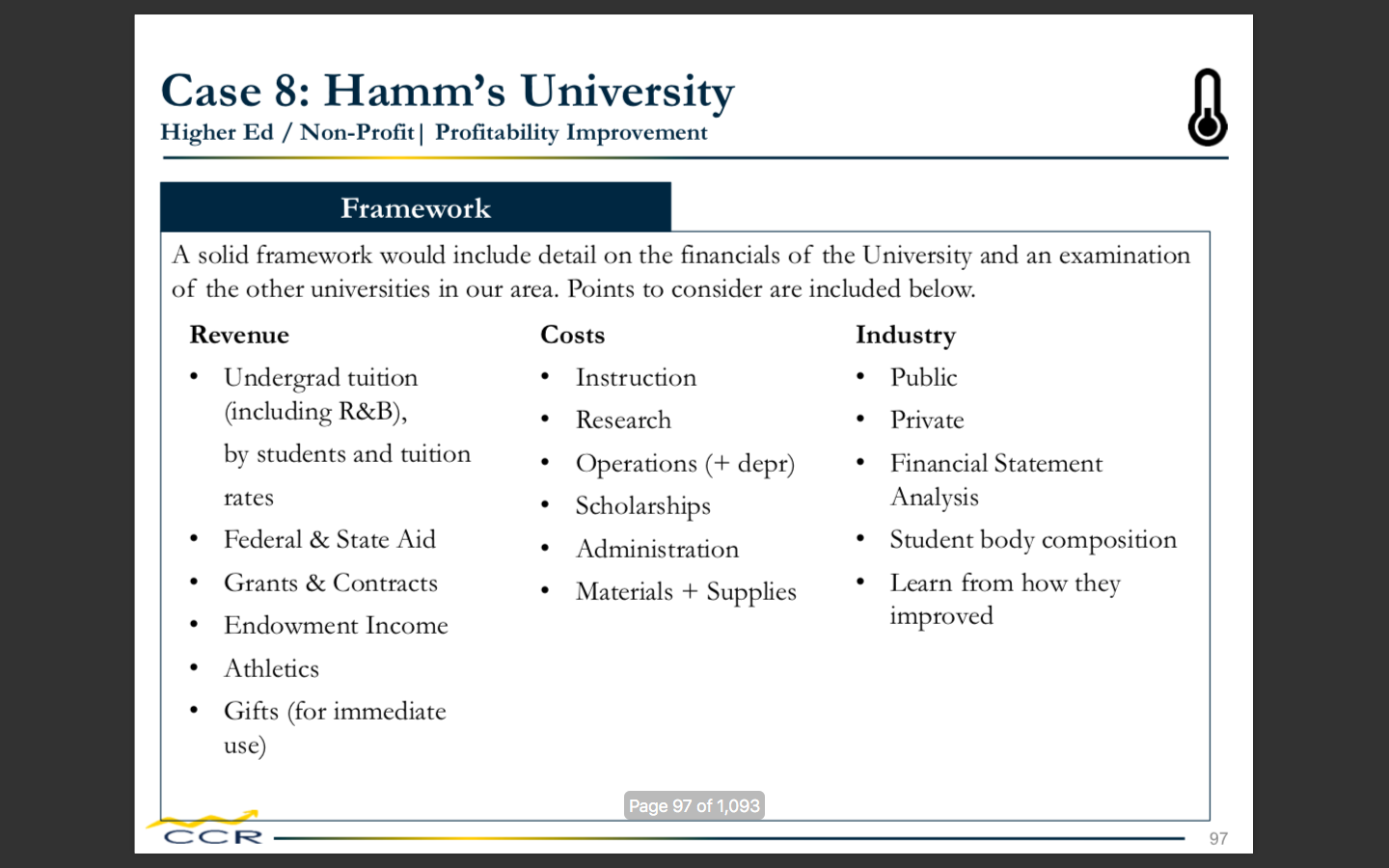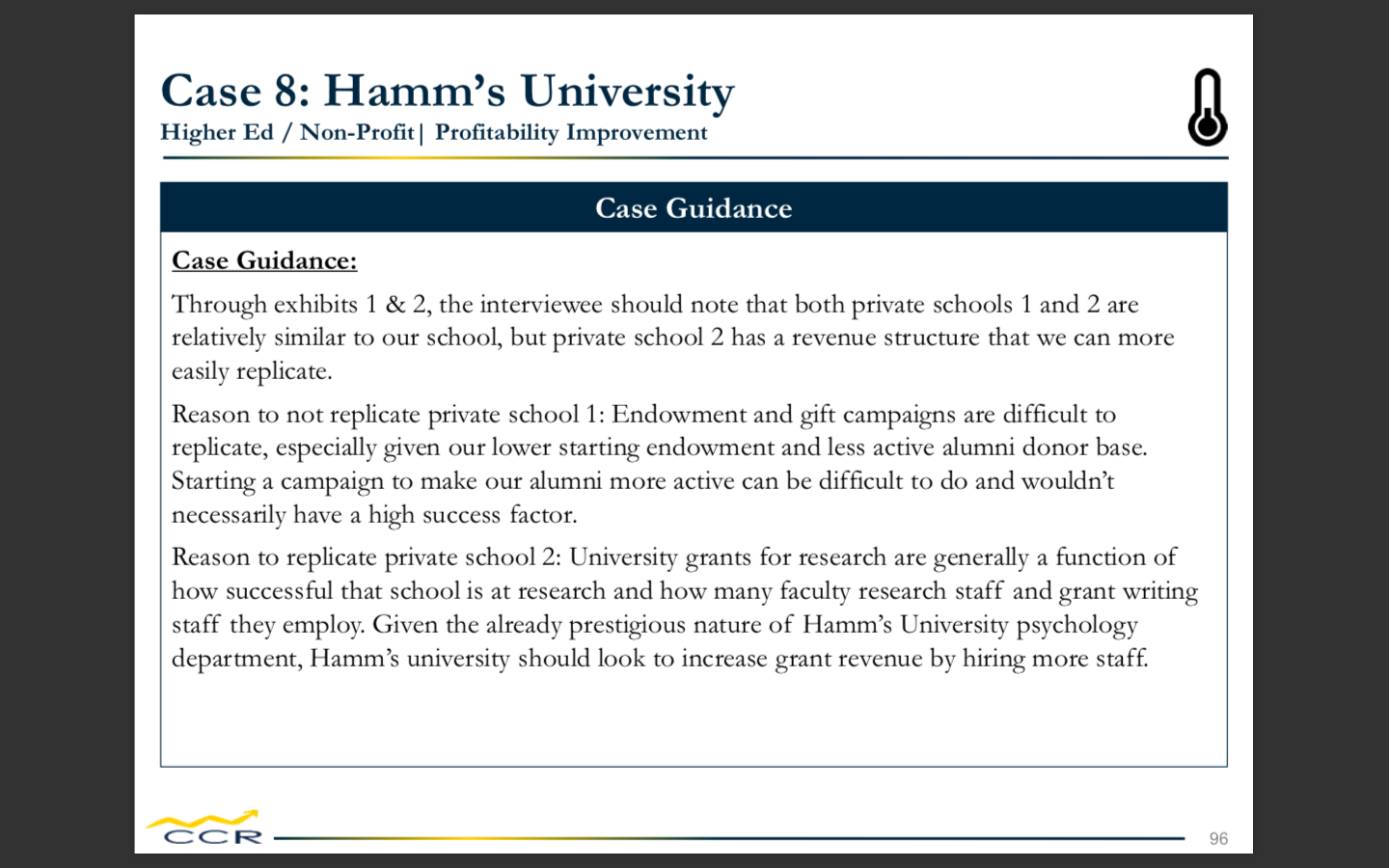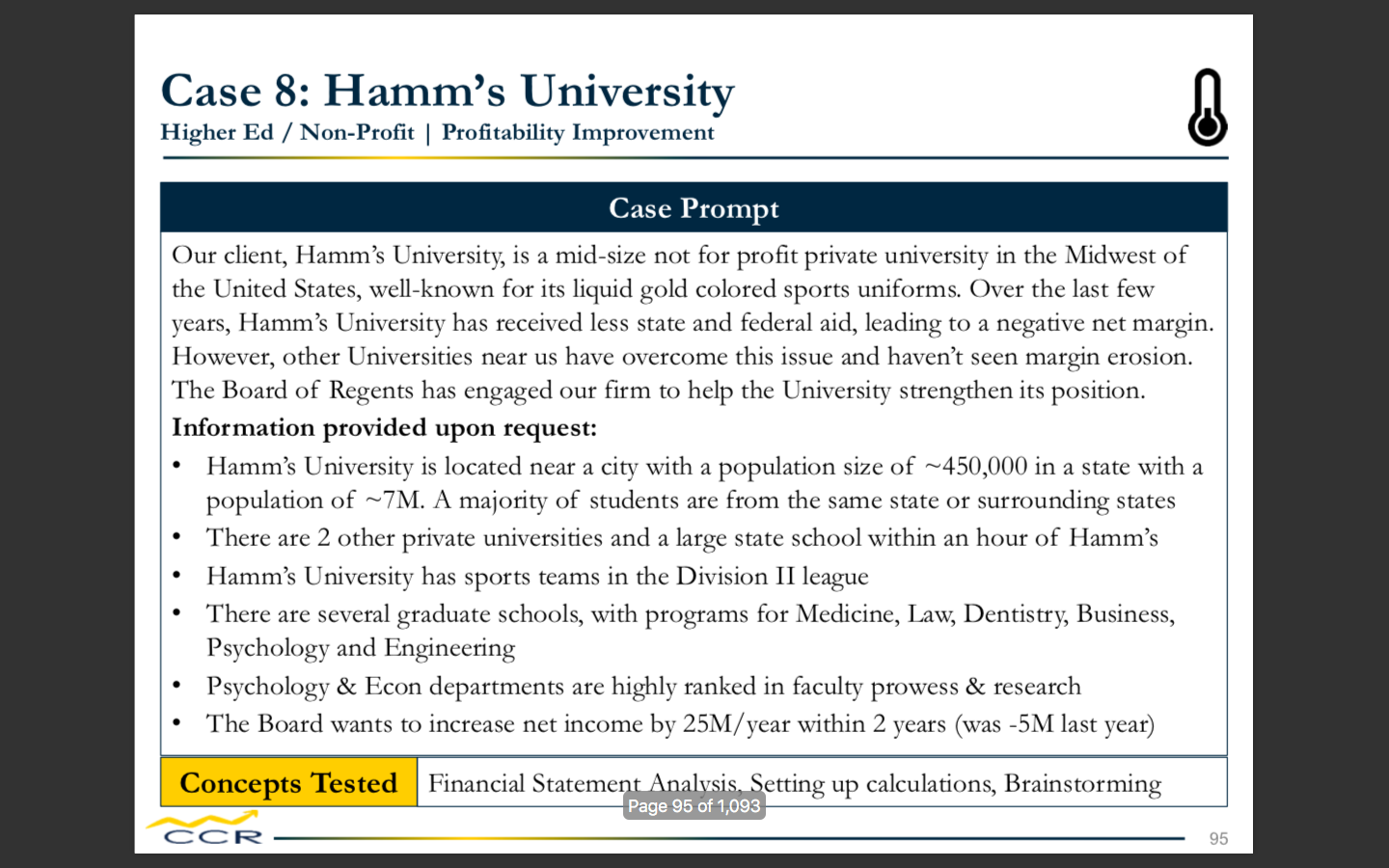 Overall, it's the first time I am solving a case on financial analysis, so I do not know a good technique of trying to set up calculations. Any advice on analysing income statements would be really appreciated? 
(edited)