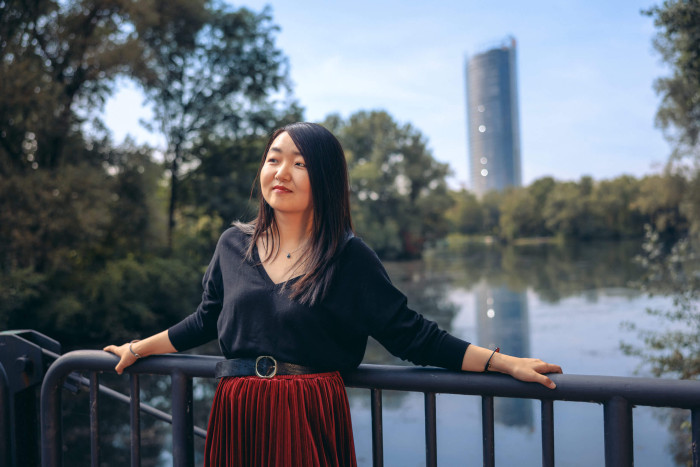 What do you like about being a Management Consultant?
The variety. I've worked on three projects since I joined DHLC, and all have been different. My first project was more cyber security and IT-focused whereas the second was very operational. My third, which I'm currently working on is a strategic project for DHL Supply Chain. I'm also enjoying the diversity of the teams here because DHLC colleagues are very international. I've worked with Russians, Ukrainians, Germans, etc… and soon, potentially, a colleague from China. I wanted to work in a diverse environment, on a diverse team. So DHLC's international mindset is one of the reasons I joined the company.
Why is an international mindset important in the workplace?
It's a changing world. Take China. Twenty years ago, no-one thought it would be growing as fast as it is today. If you want to do business there, you need employees who understand different markets to "win the global game". Diversity also drives creativity, when you have a team made up of people from different backgrounds, each person might view a topic differently. This in turn means they can help each other to avoid falling into thinking traps and think more broadly than they might have otherwise. The result of this, is often increased innovation. So, a diverse team or workforce can help a company network in different countries, particularly emerging markets and enhance creativity in problem solving.
How does DHL Consulting empower its female colleagues?
This is a company that values its people — and validates them, too. For example, there's an idea that Asian women can sometimes be a bit shy, particularly in a setting where English isn't their mother tongue. I can relate to that. However, I also feel that the company encourages me to join in and do things that are outside my comfort zone, which builds up my confidence. Plus, the female perspective is always represented in project teams. They're not exclusively male.
How important are female role models to you?
There are a lot of female colleagues in DHLC; and the women in the senior leadership team share stories on social media about their experiences of being successful businesswomen who have busy family lives. That might be quite far from where I am at my stage of life, but it's very inspiring all the same and gives me a better vision of how women might develop their careers at DHLC in the long term.
Do you feel supported to develop your professional interests and skills?
I feel very supported. To begin with, all staff are given a personal developer. This is one of the partners who talks to us and gives suggestions about how we can better develop, both professionally and personally. If I want to further a particular interest I can be assigned to projects that require certain skills — and I can get involved in training to help me enhance those skills.
How do you balance your personal interests with your working life?
DHLC has a flexible attitude to work, which leaves me free to explore my hobbies and interests. I really appreciate that. Also, I found that I share a lot of interests with my colleagues, which DHLC encourages us to bring inside the company. I mentioned that I like a cappella singing, now I think it would be good to organize an a cappella group within DHL. Maybe we can perform at the Christmas party…?
Sounds interesting? Learn more about your career opportunities at DHL Consulting now and read the full article here!