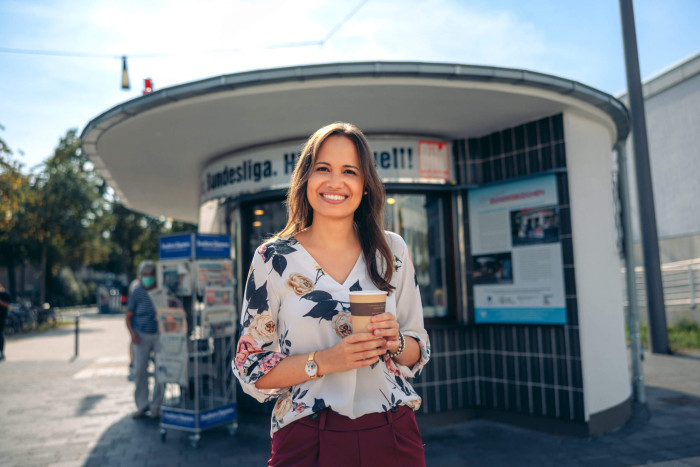 Which skills do you most need in your role as a Project Manager?
In my current role, for each project, I have to focus on multiple aspects simultaneously: the task at hand, the client, and of course, the team. Referring to the task, I have to for example be able to quickly structure problems and break them down into work packages so that my team and I can focus on exactly what needs to be done and hit the ground running as we move from one project to the next. Properly understanding our client's requirements and addressing all kinds of topics requires good stakeholder management. All this needs to be done while focusing on coaching the team and exposing every team member to the tasks that fit them and let them grow.
What do you like about being a consultant?
As an in-house consultant, I like the deep stakeholder relationship that I have forged with our client, Deutsche Post DHL. I get to support different areas of the business over the longer term and follow up with how different projects are going, even when we have finished working on them some time ago.
Name one thing that impresses you about DHL Consulting.
Well, I like the fact that all voices are heard here. So if we have any suggestions — be it about the work we are doing or measures to support colleagues' mental health and work/life balance — we have a supportive leadership which is open to receiving feedback.
How does DHL Consulting help you develop the skills you have — and attain new ones?
One way is by being a member of our internal practice groups. For example, I'm a member of our Digitalization and IT practice group. We meet up regularly to discuss new topics and industry developments in order to stay ahead of the curve, and try to identify and develop new ideas to propose to senior leaders.
Plus, there are more informal, self-organized interest groups which we call 'tribes'. There's one that focuses on the Internet of Things, for example, which I've been a member of in the past. These tribes come together every few weeks to discuss new developments and related events which colleagues might be interested in attending.
You don't have to be an expert to join any of these groups. You just have to be curious about the topic they cover, and want to dig deeper into it.
You've started training colleagues who are new to DHL Consulting. Why did you want to get involved in that?
First of all, it's really enjoyable. Second, it's good for my self-development, because being part of the 'faculty staff' — as we're known — is a new experience for me.
Most importantly, though, it's been really stimulating to shape the learnings of new consultants who are finding out about DHLC's different project areas. I think it's useful for them — and it's useful for us as their coaches because it's a good way to get to know new people!
How would you describe the environment at DHL Consulting?
Diverse. I really enjoy the diversity we have here, not only in terms of gender balance but also in terms of different nationalities. During university, I realized that I wanted to work in an international environment, and that's exactly what DHLC offers. I find cultural differences super interesting.
Sounds interesting? Learn more about your career opportunities at DHL Consulting now and read the full article here!