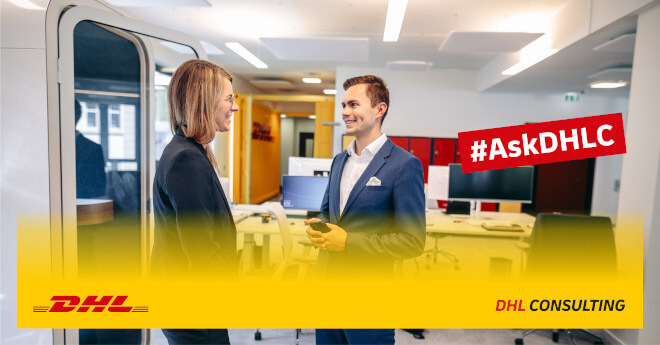 #AskDHLC – You ask, DHLC answers
Within our feature #AskDHLC, you had the unique opportunity to directly get in touch with DHL Consulting.
This "Ask a consultant" session was very much influenced by the corona pandemic, which resulted in many candidates asking questions about the processes during the crisis and also how the company is generally coping during this difficult phase. Maximilian (Senior Consultant & Assignment Manager), Chen (Consultant), and Ksenia (Consultant) answered all questions, shared their personal insights and experiences, and offered you useful advice on your application.
To keep you up-to-date, here is a short overview of the top Q&As:
What is the effect of COVID-19 on the hiring of entry-level consultants?
Maximilian:
Short answer: No! We are still hiring as usual and there is no impact on potential starting dates for new joiners (full time, consulting career jobs). Unfortunately, we...(more)
What do you like most about working for DHLC?
Chen:
I joined DHL Consulting as a Consultant in November 2019. Before that, I finished MPhil in Management at the University of Cambridge and Bachelor of Social Sciences (with a major in political science) at the University of Hong Kong. Speaking from my experience...(more)
Do I need an academic background in business administration or economics to become a consultant at DHLC?
Ksenia:
A short answer is no. While the majority of our employees do have a background in business administration or economics, we also have consultants with degrees in engineering, mathematics, physics, and other disciplines. What we do pay attention to is...(more)

Thanks to everyone from DHL Consulting (DHLC) for participating in this great initiative!
You are curious to find out what other questions DHLC answered?
Have a look at the AskDHLC tag on our Consulting Q&A!